Mark Grainger, digital sales and marketing manager at Oxygen8 Ireland, shares his view of good and bad sites.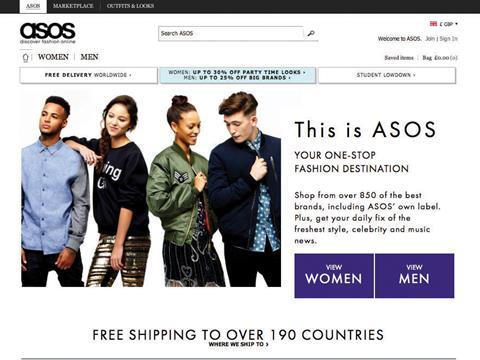 Asos.com
As mobile commerce ramps up, there are many retailers that have embraced our instant gratification culture and have made a concerted effort to turn browsing into purchasing on a mobile device.
Asos is one such example, informing the consumer of its offers and promotions straight away in a clean mobile-optimised home page. The 'Top 10' is a particular hit and, when I'd picked out my items, the impactful 'Add to bag' call to action made my decision to purchase an easy one.
With my card details already saved from my online profile, purchasing was easy and fast. Who knew my commute to work would be this expensive?
Zara.com
While Zara has invested in a range of smartphone apps, it's disappointing to discover that its site is not yet optimised for mobile. I would consider myself proficient at 'pinching and zooming' to navigate my way round a site on my phone, but it can be challenging to successfully find specific items of interest on this site.
There isn't an intuitive way to make a purchase, as users must either create an account or be an existing member.
This is a lost opportunity, as deploying a guest checkout would be a great way for Zara to build up its mobile customer database and leave the end-user positively disposed towards the brand.