Adrian Burton, executive creative director at Lambie-Nairn, shares his view of good and bad sites.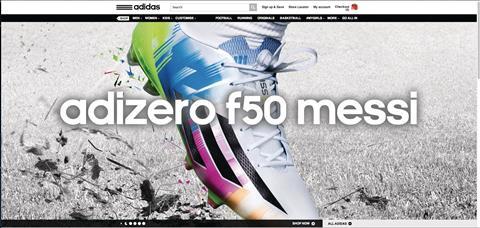 Adidas.co.uk
Evocative, full-screen imagery and a slick carousel on the homepage quickly took me through the breadth and depth of Adidas's offering - from Stella McCartney to the World Cup and the all-important sports bra.
Each page gives you the option to shop the look or to further explore the brand story behind it. Choose the latter and a rich world of dynamic content is yours to share.
The omnipresent navigation bar is both comprehensive and simple. Looking for a pair of long running tights, I managed to get from homepage to checkout in less than a minute. For a retail site, that's not only impressive, but essential.
Puma.com
The landing page is dry and immediately separates the brand experience from the shopping experience by asking me to click on either 'World of Puma' or 'Start shopping'. It feels clunky - brand experiences should be cohesive, natural and consistent across every touch point.
That being said, the World of Puma site is visually rich and very social media-oriented, if a little try-hard.
I tried to use the retail site to do some actual shopping and was frustrated at every step. I gave up long before I reached the checkout. The product descriptions are nonsensical and read like clumsy responses to a 'down with the kids' tone of voice brief.