As we approach the New Year, the Retail Week team picks the up-and-coming retailers we think will make waves in 2018.
House
Luke Tugby, head of content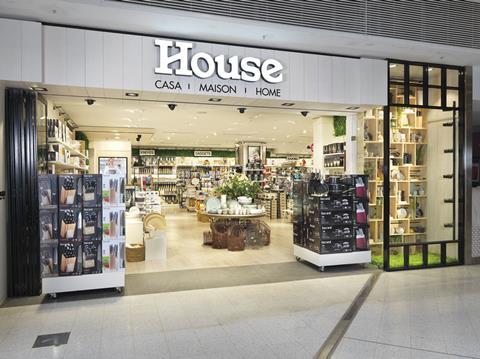 The homewares business is the latest Australian retailer that is looking to make a splash in the UK, following in the footsteps of Bunnings, Smiggle and Kikki.K.
The retailer aims to open its first tranche of UK shops and website in April 2018 and is planning 75 stores in the next three years.
House, which is owned by Global Retail Brands that also operates Robins Kitchen, Pet House and Your Home Depot in Australia, has more than 100 stores Down Under.
The retailer sells cookware, glassware, small electrical appliances, knives and crockery.
Lakeland, beware.
Skinnydip London
Gemma Goldfingle, features editor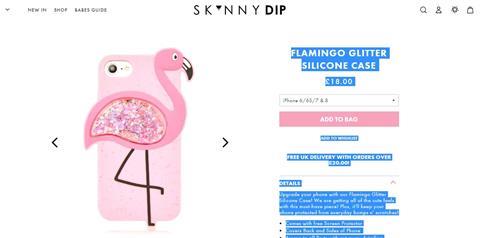 When it comes to which brands are hot, I'm clueless. Instead I rely on my 13-year-old niece to tell me what the must-have product is.
For the past few years, every Christmas and birthday wish list has included a Skinnydip phone cover.
She's not the only fan of the snazzy accessories, which include phone cases emblazoned with flamingos, unicorns and the like – all created in its in-house design studio. The brand has almost half a million followers on Instagram.
The business was set up by brothers James and Richard Gold and friend Lewis Blitz in 2011 when they were all in their early twenties.
The trio appeared on Dragons' Den where Peter Jones agreed to pay £120,000 for a 30% stake in the business; a deal which later fell through.
This didn't hamper its success. The brand now has more than 200 concessions in retailers including Topshop, River Island and Harvey Nichols, and has 12 of its own stores in prime locations such as Covent Garden, Bluewater and the Trafford Centre.
It is expanding rapidly. It has branched into beauty, stationery, jewellery and will launch a 34-line own-brand clothing range next year.
Skinnydip looks set to snap up an even great proportion of pocket money in the coming year.
Trouva
George MacDonald, executive editor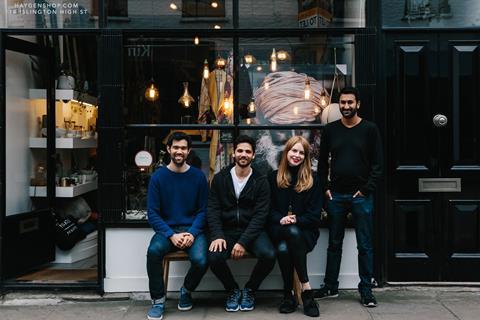 Founded in 2015, Trouva brings together the online and offline worlds by providing a platform for outstanding independent retailers.
Its mission is to make "boutiques and their distinctive product finds discoverable for shoppers anywhere in the world".
At present there are more than 350 retailers on the site, which is different from other online marketplaces in that it only works with bricks-and-mortar stores.
The ambition is to build operations globally – an objective likely to have been brought a step closer following a $10m investment round last month from backers including BGF Ventures and Index Ventures.
Gymshark
Grace Bowden, reporter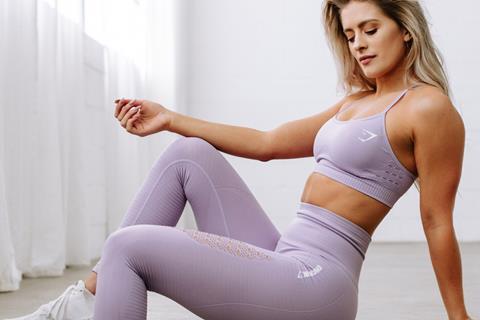 Sporting goods etail brand Gymshark has had a stratospheric rise since its launch in 2012 fuelled by relentless focus on product quality and youth-savvy marketing through Instagram, YouTube and social media influencers.
This year the business, which was founded by Ben Francis in his parent's garage when he was just 18, had a predicted turnover of £42m.
Gymshark aims to cater to fitness-focused shoppers in their twenties who want good-quality product but can't afford the likes of Sweaty Betty or Lululemon.
The business has a unique advantage in understanding its core audience – the average age of its employees is just 24.
With plans for bricks-and-mortar pop-up shops in the UK and overseas and a purpose-built 42,408 sq ft headquarters in Birmingham slated to open in March, retail can expect big things from this fitness power brand in 2018.
Birchbox
John Ryan, stores editor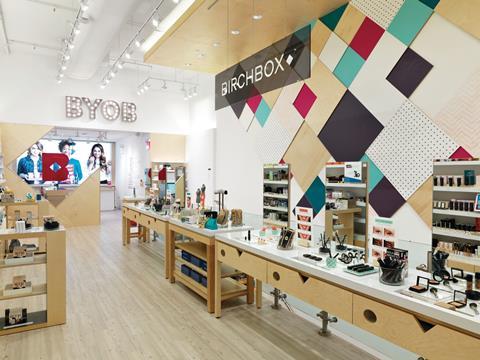 Birchbox has been a success in the US for a while now. It started selling cosmetics by subscription online in 2010 and is one of those increasingly common instances of an online operator that has also leapt the digital ditch to trade from sites in New York, Paris and, most recently, a pop-up on London's Carnaby Street.
Judging by the busy SoHo, New York store, it seems a fair bet that Birchbox will be opening more permanent stores in the UK.
Subscription services that offer retailers regular revenues and which keep the shoppers' budgets under control must be an attractive option for the forthcoming year.
Musclefood
Emily Hardy, senior reporter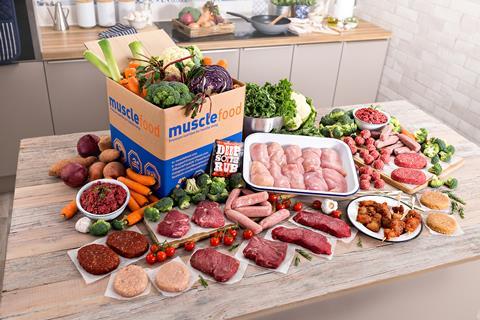 Healthy-food etailer Musclefood was set up four years ago to cater for bodybuilders, but now has customers from across the whole fitness spectrum – myself included.
It sells everything from food supplements to lean meats and vegetables. Musclefood promises to bulk up further next year as the healthy-eating trend continues and more people shun cardio for 'lifting' and resistance training.
With high-protein foods to fuel busy lifestyles, it pips the supermarkets – in my opinion – on both price and range and makes healthy cooking easy enough for even me to manage.