Online marketplace Fruugo has raised £1.4m including a "significant" investment from former Marks & Spencer boss Lord Stuart Rose.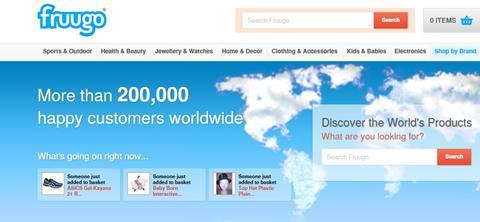 Rose's undisclosed contribution will see him join ex-N Brown chief executive Alan White as an investor in Fruugo, a platform that allows customers to buy products from retailers in their own language and currency.
Fruugo has raised the funding to support its rapidly expanding business, which operates in 23 countries and expects gross merchandise volume to exceed £10m this year.
Over 200 UK-based retailers including Sportshoes, Internet Gardener, Bodycare2000 and Lakeland Leather operate on the platform.
International retailers using the platform include Sweden's Eleven.se, America-based Perfumes Guru and French retailer Waooh-Collection.
It is understood Fruugo is also developing a white label proposition that will allow retailers to launch a marketplace using Fruugo technology under their own brand name.
Fruugo has also just launched a new open source Magento plug-in that it claims will allow retailers to "instantly and automatically offer their products for sale globally".
Fruugo founder and chief executive Dominic Allonby said: "We are making Fruugo truly plug-and-play for the majority of online retailers.
"Given that we buy shopping visitor traffic on an individual product level across the globe, retailers who now join Fruugo will benefit both from our rapidly growing 200,000-plus cross-border shoppers, and also from the countless millions of others to whom we will increasingly be advertising."
Fruugo's core proposition only lists the product and not the retailer and is targeting customers who are more likely to recognise the brand name of the product rather than the retailer.