Jaeger is embarking on a new ecommerce strategy to support growth, including a plan to ship items from its stores within the next 12 months.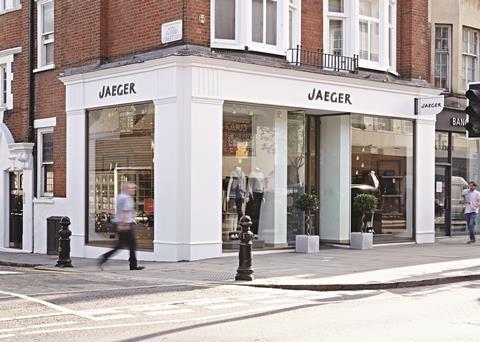 The premium fashion retailer has already refreshed the editorial content on its UK site, relaunching its Journal page with a greater volume of content and making it more commercial, linking back to product pages. The changes have tripled traffic to the page.
Jaeger head of ecommerce Simon Spencelayh said at the Demandware Xchange conference in Barcelona that the first phase of the strategy is to improve the user experience of the UK site. Click-and-collect has already been launched, and store staff have been given access to online inventory.
He says ship-from-store will be introduced in the next 12 months once a new order management system is in place, and that other measures to link online and offline will be introduced.
The business is investigating same-day delivery and wants to launch an online system that allows shoppers to book appointments with store managers, who will present the shopper with an edit of clothes chosen for her when she arrives.
The aim is to use online to both expand access to the brand and to drive shoppers in to stores.
Spencelayh, who joined the business six months ago, said: "We want to accelerate growth by sending multichannel customers back into the store. Ultimately, in premium fashion it's a much more considered purchase. If you're spending £500 on a coat you want to try it on."