As Amazon unveils an annual Sale day geared exclusively to Prime members, Retail Week examines the success of its subscription scheme.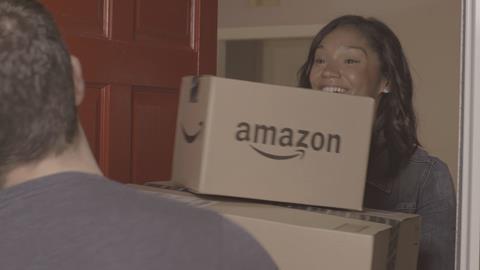 Amazon is throwing so many deals at its forthcoming Prime Day on July 15 that the etailer says the UK edition will surpass the number of promotions on offer on Black Friday.
But the catch for customers? It will only be available for Prime members as the etailer launches another tactic to drive customers to join its loyalty programme.
So, what exactly is Amazon Prime?
The service, which launched in the UK in 2007 two years after it became available in the US, gives customers free two-day shipping on most Amazon purchases and unlimited access to stream thousands of films and TV shows for £79 per year.
Amazon Prime members can share their delivery benefits with up to four other people living at the same address.
Adoption levels
Trying to understand the level of adoption of Prime in the UK is less clear. Amazon does not publicly disclose figures but says it has 'millions' of Prime customers in the UK and that year-on-year growth exceeds 50%.
Analysts are unsure about Prime's reach in the UK.
Steve Mader, vice president of digital insights at Kantar Retail, says its penetatration levels in Britain are not similar to those in the US. "It's less popular here than it is in the US where it's been around for longer," he observes.
Look across the pond and Amazon Prime's US customer numbers are startling.
A report released in January by Consumer Intelligence Research Partners found that 45% of Amazon's US customer base – about 40 million customers – had signed up to Prime, up from 29 million in September 2014.
According to Kantar Retail, a quarter of all US households were signed up to Amazon Prime last year. It expects this to rise to as much as a third when it runs another survey later this year.
Inspiring loyalty
Mader believes the reasons people have flocked to Prime have evolved. "When Amazon initially launched Prime it was a shipping service subscription," he says. "But to increase stickiness and value they've introduced other services such as video, music and photo storage."
"Once someone becomes a Prime member for a year or two, they buy a wider breadth of categories"

Steve Mader, Kantar Retail
Amazon revealed another attractive proposition to become a Prime member last week when it launched a one-hour delivery option for customers in select London postcodes for £6.99.
Why Amazon continues its attempts to boost the number of Prime members, whether by offering an exclusive Sale event or speeding up delivery times, is clear to see – Prime members are much more valuable, becoming loyal customers who spend much more than non-members.
Consumer Intelligence Research Partners found that Prime members in the US spend on average $1,500 (£964) per year, 140% more than the $625 (£402) spent annually by other Amazon customers.
Kantar Retail has also found that Prime customers not only spend more money but, once signed up, they splash out across more categories than non-Prime members.
"We've done a lot of research and found that once someone becomes a Prime member for a year or two, they buy a wider breadth of categories," says Mader.
"They might have used Amazon to once buy a TV but then they might move into other categories such as luxury, beauty and healthcare." He adds that they're more likely to visit Amazon as their first port of call for online shopping too.
Dominating the competition
Amazon's push on Prime will no doubt be hurting its competition – which, the more all-encompassing Amazon becomes, now includes almost every retailer.
"The lure of free shipping encourages customers to stick with shopping with Amazon, rather than choosing another retailer"

Steve Mader, Kantar Retail
"The challenge for retailers is it's very difficult to outdo Amazon," says Mader.
"The fact is, the lure of free shipping – once they've splashed out on the initial annual subscription fee – encourages customers to stick with shopping with Amazon rather than choosing another retailer.
"If they've paid upfront, it changes the economics in the shopper's mind."
Delivery subscription models
Amazon isn't the only retailer to realise the attraction of keeping customers loyal by offering a delivery membership scheme.
In UK grocery, both Ocado and Tesco offer paid-for delivery subscription schemes.
In fashion, Asos has its Premier membership scheme costing £9.95 per month. It gives customers unlimited next-day delivery, early access to Sales and a free returns collection service.
In an interview last year, Asos chief executive Nick Robertson said those who use Premier order more frequently and return slightly less. "They are more valuable customers," he said.
"The reason you charge for it is that by paying for something, they feel they've entered into something and will use the value of the £9.95."
Analysts estimate there are up to 50 million Prime users worldwide, so the subscription service has become a successful tool in luring in new customers and encouraging them to spend.
Amazon certainly got its maths right with this Prime number.