Online healthy snack retailer Graze.com has achieved a run rate of more than £20m in its first year of US operations.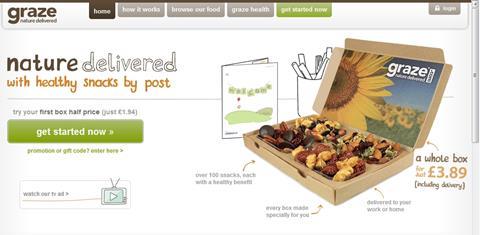 The business, which launched in the US in December 2013, said it has opened a new office in Silicon Alley, and has committed a further £45m to be invested over the next two years to address an "unprecedented" growth in demand.
Chief executive Anthony Fletcher said: "We have seen phenomenal growth in our first year stateside. We have reached a run rate of over £20m in that time – something which usually takes top tech companies two or three years to achieve.
"One of our main hurdles was distributing our snacks across such a huge area in comparison with the UK.
"A large part of our success can therefore be owed to 'the brain' – our bespoke proprietary logistics solution – which analyses the best way to get each box to the grazer using either FedEx or USPS."
The business also said it used its "vast" data banks and technological expertise to help address differing taste preferences in the US compared with those of its UK consumers.
By collecting 20 million US ratings from more than 200,000 active subscribers over the past 12 months, Graze has redeveloped approximately 40% of its range to suit the US market, including tailored snacks like its take on a cinnamon roll.