Christiaan Ashworth and John Parker, founders, End
Menswear retailer End began life as a single store on Newcastle's Grainger street back in 2005, set up by friends John Parker and Christiaan Ashworth.
However, online has helped propel its growth. The fashion retailer was ranked in the Sunday Times BDO Profit Track 100 league table after profits surged 139% to £16.2m in 2017.
Profits have been growing by an average of 73% over the last three years.
Expect this to continue as the retailer plans another flagship store in Soho, London, this year. This should help boost brand awareness and bring more shoppers to the End website.
Jeremy Pee, incoming chief digital and data officer, Marks & Spencer
M&S appointed Loblaw senior vice president Jeremy Pee earlier this month to build its digital capabilities and spearhead innovations.
Much is expected of Pee, who joins M&S on December 3, at a time when the retailer seems to be getting serious about its digital transformation.
M&S has made series of tech-focused partnerships of late with firms including Microsoft, which will see the tech giant integrate AI into M&S' customer experience, stores and operations; Founders Factory, to help discover and develop start-ups; and Decoded, to upskill employees.
Pee, who helped build, operate and grow ecommerce across Loblaw – one of Canada's largest retailers – is tasked with leveraging M&S' data and digital for the benefit of customers, colleagues and shareholders and to help develop a digital mindset across the business.
All eyes will be on him over the year ahead.
Barrie Seidenberg, chief executive, Notonthehighstreet.com
Barrie Seidenberg joined online gifting business Notonthehighstreet.com earlier this year.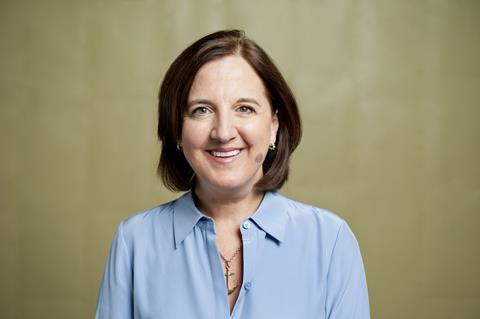 Seidenberg was previously chief executive of local tours and activities marketplace Viator, where she spent 11 years.
She helped grow the firm from £10.6m in sales in 2005 to £249m in 2014, when she led Viator's sale to TripAdvisor.
Her background gives her a deep understanding of digital marketplaces and customer experience.
She plans to plough investment into developing Notonthehighstreet's technology platform and its in-house digital marketing team and is on a hiring spree with searches underway for both a chief technology officer and chief product officer.
Seidenberg clearly means business and is determined to get Notonthehighstreet firing on all cylinders.
Emily Weiss, founder and chief executive, Glossier
The world of beauty is undergoing much disruption and new brands are springing up online and on social media.
This includes US brand Glossier, which is one of the fastest growing beauty brands in the world, with sales tripling last year.
It started off with beauty blog, Into The Gloss, which Emily Weiss set up in 2010 while still working as a fashion assistant on Vogue.
It quickly garnered a huge readership and led to her launching online beauty lifestyle brand Glossier in 2014.
Weiss secured an additional $52m (£40m) in venture capital funding in February, led by previous investors IVP and Index Ventures.
It has opened a London office and launched online in the UK late last year. With direct to consumer becoming more and more prolific in the beauty space, Weiss looks set to make waves.
Will Shu, co-founder and chief executive, Deliveroo
Deliveroo and its owner Will Shu are hardly unknown quantities. City centres across the UK are now packed with its drivers bringing takeaways to those who want restaurant-quality food but can't be bothered to leave the sofa.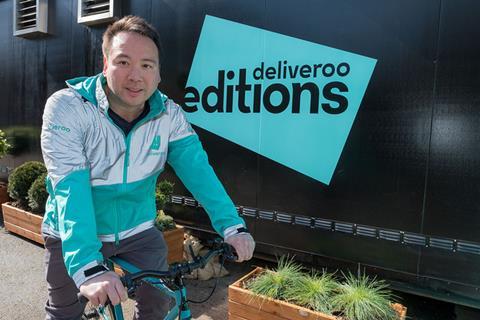 But Shu and Deliveroo are ones to watch for the retail industry. With shoppers wanting their online orders in their hands now, could Deliveroo be the answer?
The Co-op has already partnered with Deliveroo to trial a food home delivery service in the Greater Manchester area.
Could Shu's Deliveroo help more retailers compete with Amazon and its super-quick Prime delivery?
Revealed: Retail's top 50 digital leaders ranked
1

2

Currently reading

Digital Leaders Power List 2018: Who are the ones to watch in online retail?

3