Six cool-box sized robotic devices will deliver goods from Monday to Friday during daylight hours as part of a pilot in the US.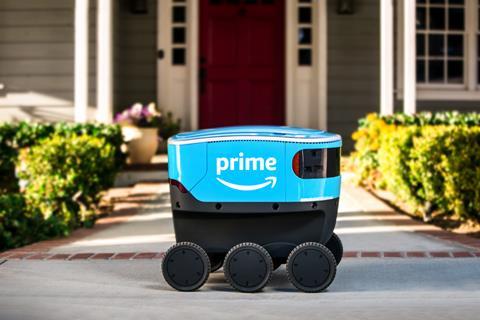 The online retail giant said the Amazon Scout devices have been designed to ensure they can "safely and efficiently navigate around pets, pedestrians and anything else in their path". They will initially be accompanied by an Amazon employee.
The service is only currently available to residents of Snohomish County, Washington, on a trial basis. There has been no mention of when it might expand the fleet to other areas or countries.
In a blog post, Amazon Scout vice-president Sean Scott said: "We are happy to welcome Amazon Scout to our growing suite of innovative delivery solutions for customers and look forward to taking the learnings from this first neighbourhood so Amazon Scout can, over time, provide even more sustainability and convenience to customer deliveries."