Alibaba has hired former Tesco executive Amee Chande as its first UK boss as the Chinese ecommerce giant expands its presence in Europe.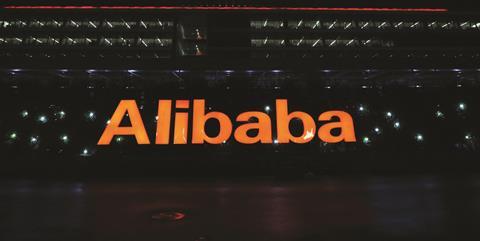 The etailer has appointed Chande to the newly created post of UK managing director, Retail Week can reveal. She is tasked with bringing "the best of the Alibaba ecosystem" to UK businesses and shoppers.
Chande was previously managing director of Tesco's Nutri Centre health business, but left the grocer in March as it pulled back from an aggressive store expansion plan.
She joins Alibaba as it seeks to increase its presence in the UK and encourage more British retailers to launch in China through platforms such as Tmall.
Last month Retail Week revealed Sainsbury's had launched in China through a partnership with Alibaba's Tmall website five years after first exploring an entry into the country.
The grocer is initially focusing on selling "high-quality ambient product" to tap into the growing demand in China for premium organic ranges.
European push
Alibaba is gearing up to open offices across Europe to attract more vendors to its websites.
The etailer will open offices in Italy, France and Germany but has had an office in the UK for a number of years.
Alibaba appointed former Goldman Sachs executive Michael Evans as president in August to focus on the group's international expansion strategy as it seeks to build ties to retailers and suppliers across Europe, the Americas and Asia.
Alibaba is China's biggest ecommerce firm and is in the process of gearing up for its annual Singles Day shopping phenomenon, which last year pulled in $9.3bn (£5.9bn).
Chande has also worked for companies including Staples, Walmart and McKinsey across four continents including North America, Asia, Europe and Africa.
An Alibaba spokeswoman declined to comment on Chande's appointment.
Who is Amee Chande and why is her appointment significant for the UK?
Chande's life and career fits the profile of the increasingly international Alibaba business. She was born in London, grew up in Vancouver and studied in Canada, London and Boston.
She has since worked in countries including Zimbabwe, Hong Kong and Thailand. Although she does not have the biggest profile in the UK – she only came to work here in 2011 – her credentials are those that you would expect for the first UK boss of Alibaba. These skills were recognised by US retail giant Walmart, where Chande was the youngest company officer.
Chande returned to the UK when Staples handed her the role of managing director of the UK business. She was later hired by Tesco in August 2013 to take on the managing director role at its Nutri Centre health business.
Her time at Tesco was relatively short lived after new boss Dave Lewis undertook a strategic review of the business, which has involved the grocer pulling back on non-core initiatives.
This was only a temporary blip in her career though and did not stop Chande landing the top job at Alibaba's burgeoning UK operation.
Alibaba hiring its first UK boss indicates the retailer has big ambitions for Britain, which looks set to become the epicentre of Alibaba's European expansion plans.
UK retailers including Sainsbury's and M&S are already falling over themselves to sign up to the Tmall website in order to enter the Chinese market.
But perhaps more interestingly, Chande's appointment indicates Alibaba hopes to increase UK-based sales on its platform.