Intel is investing $100m in emerging technology as it predicts that the power of tech will transform retail.
Let's be honest, no-one wants to see their name up as the second keynote after Sir Richard Branson, so Intel CEO Brian Krzanich threw – appropriately enough – technology, and a bit of retail theatre, at the dilemma.
He showcased a number of Intel-partner projects aimed at optimising retail operations and improving the store experience.
Krzanich said that "you would be amazed at what can be predicted out of a large enough data set" as he opined that those who grasped this would be the retailers who survived an industry "which will be transformed" by technology.
He also announced that Intel would be investing around $100m in its retail technology over the coming years, as he and a number of demonstrators showcased initiatives from virtual reality room sets to augmented reality planograms.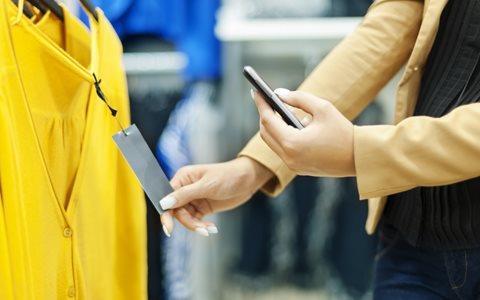 Simbe's stock taking robot Tali also took a somewhat reticent turn on the stage (network connectivity issues), reminding us that an era of labour transformation also beckons.
Krzanich said Intel had begun a co-operative project with JDA and SAP to bring these strands together in 'store of the future' initiatives.
Levi's EVP and president, global retail, Carrie Ask, who is working with the partnership on trialling the technology, stressed that inventory optimisation was key to her business.
"Store traffic is declining but those who are coming to stores have a higher intent to buy," she said. "So to be in-stock and to know where product is accurately, the stakes are actually getting higher."
Planograms
That will be music to Relex CEO Andrew Blatherwick's ears. He told Retail Week that the company has just launched new products to allow store-by-store planograms to be produced and linked with head office systems, enabling retailers to manage inventory on an individual store basis.
On day two of NRF, Relex also announced that the 1,200-store-strong chain Co-op Denmark had just signed up to deploy the company's space planning tools in a bid to cut waste.
Data accuracy was also on the mind of Mastercard EVP market development Linda Kirkpatrick, who told Retail Week that the company was developing tools to create spend grids allowing retailers and landlords to establish the viability of stores and locations.
The system is currently available in the US, and Kirkpatrick said that as consumers increasingly shift towards experience spend, knowledge of where and when people are spending has never been more important.