Download Retail Week's concise guide – in association with IBM, PCA Predict and Mastercard – to the winners and losers, highs and lows, and what it means for 2018.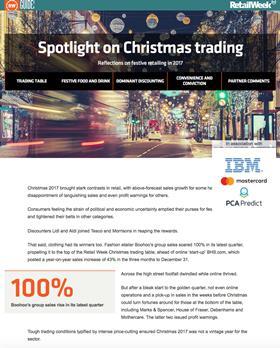 Inside this guide you will find:
Access Retail Week's comprehensive complete league table of retail Christmas sales.
Benchmark yourself against your competitors.
Discover which sectors and brands performed best, those that struggled, and why.
Access Spotlight on Christmas trading 2017 today.