Morrisons has axed nearly half of its executive board as new boss David Potts begins a clear-out of its top-level management team.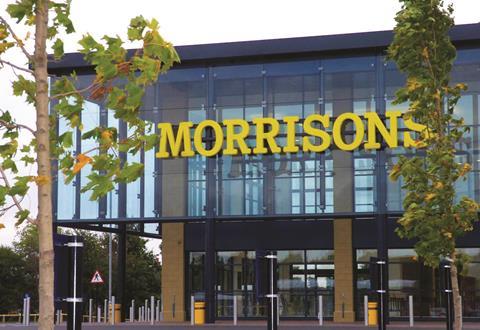 The embattled grocer has parted ways with five of the 12 directors that sit on the executive board as Potts bids to create a "leaner" senior team. A sixth director has stepped down from the board but will remain in his role.
Group customer marketing and digital director Nick Collard, group retail director Martyn Fletcher and group property and strategy director Gordon Mowat are among those who will leave the retailer.
Group logistics director Neal Austin and convenience managing director Nigel Robertson will also depart Morrisons as new chief executive David Potts gets to work on reshaping his management team.
Retail Week understands that the roles may be replaced, but are unlikely to be represented on the executive board.
Morrisons supply chain and projects director, Mark Harrison, will continue in his current role but will no longer sit on the management board, according to an internal memo seen by Retail Week.
The changes mean that marketing, property and critically, convenience, will no longer have a voice on the executive board. It comes after Morrisons revealed plans to shutter 23 of its convenience stores as it prioritises investment in its larger stores to regain "trading momentum".
Potts, who only took the reins at the grocer last week, said the changes have been made with the aim of "simplifying and speeding up" the business.
Ross Eggleton will continue to lead logistics, while Miles Foster will continue to head Morrisons' M Local chain, the grocer said. Andy Atkinson and Clare Grainger have been appointed as interim marketing and retail director respectively.
Potts said: "I will now be constructing a leaner management board, with the aim of simplifying and speeding up the business.
"I would like to thank Nick, Martyn, Neal, Nigel and Gordon for their service to Morrisons."
The changes come after Morrisons' big four rival Tesco revealed that Patrick Cescau had become the fifth non-executive director to leave the supermarket giant.
The Tesco exodus has now seen 20 top level directors, executives and managing directors, including former chief executive Philip Clarke, leave the retailer within the past 12 months.
Morrisons' new-look executive board:
David Potts, chief executive
Trevor Strain, chief financial officer
Martyn Jones, group corporate services director
Casper Meijer, group trading and manufacturing director
Mark Amsden, group general council and company secretary
Emily Lawson, group HR director