Nigel Grant, Brand director of Pretty Green, tells Retail Week about his life working in retail.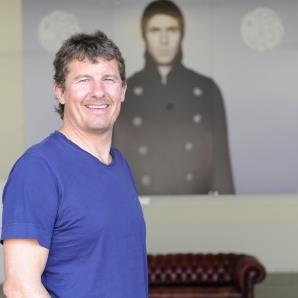 What was your first job in retailing?
It was actually with Pretty Green in 2008. We didn't have job titles as it was just me, Liam Gallagher and Steve Allen [Gallagher's long-standing security adviser and business partner]. I used to work in marketing at Microsoft.
Which retail company do you admire most and why?
It's got to be Apple. It's cutting edge when it comes to offering a seamless experience across different channels.
What is the trait you least like in yourself and why?
I kind of bulldoze my way along so I could appear rude to people. I'm also a workaholic.
What have you learnt most from in your retail career?
Not to listen to people who tell you you can't do this or can't do that. People told us not to open on Carnaby Street but we did it.
What advice would you give someone starting out in retail?
Stick to your beliefs and dreams. If you've got an idea and believe there's a market for your idea, just do it.
What keeps you awake at night?
My wife snoring.
What's the most satisfying part of your job?
Seeing people wear our products. It never stops giving you a buzz.
What's your proudest achievement?
My five children.
What job would you have done if you hadn't become a retailer?
I'd have probably stayed within media and technology.
What's your favourite shop and why?
I'm going to choose two. Oi Polloi (a menswear indie in Manchester's city centre) and Basilicaduo (menswear indie) in Reading. I like the fact that the guys at these independents get the buying spot on. It's phenomenal.
What was your last purchase?
I've just bought my little boy a Giant bike from AW Cycles in Caversham, Reading.