In an increasingly competitive market, etailers are turning to the high street in an attempt to boost sales and raise brand awareness.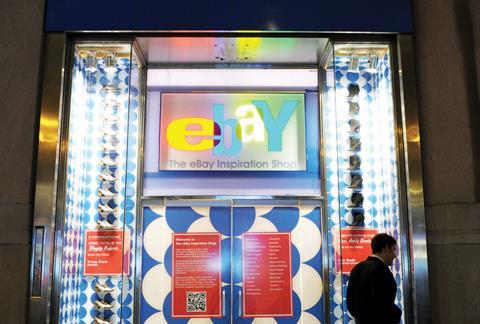 Why are we talking about it now?
Online auction giant eBay has revealed it will open a pop-up store on Dean Street, London next week – it follows a similar move in New York in October. The shop will be open for five days until December 5 – the site's busiest period. Although eBay classifies it as a 'store', the buying experience is still led by the website, as customers purchasing products are required to scan a QR code in the shop and finish the transaction online. The same concept was used by online fashion retailer Net-a-Porter, which opened two London pop-up shops in September.
Why are etailers opening physical space?
As well as the potential to deliver extra sales, physical space also helps boost brand awareness on the high street for an etailer. It also creates a more tangible presence and an introduction to the offer.
What is it telling us that shops can do that a purely online presence can't?
The benefits of a multichannel approach are increasingly recognised. IMRG communications executive Andy Mulcahy points to John Lewis as one example of a retailer exploiting the multichannel opportunity to drive sales in stores: "With physical stores like John Lewis offering free Wi-Fi in stores, it creates competition with online only etailers like Amazon, because it means using its price-match guarantee they can offer it to customers there and then."
Retailers including Clintons and Tesco are also trialling the use of augmented reality in stores to bring products to life.
What are other etailers doing?
Online grocer Ocado opened a trial shopping wall in London's One New Change shopping centre in August. Customers could scan the QR codes of the groceries they wanted with their smartphones and then have them delivered to their homes.
Meanwhile, online retailer Amazon has launched a locker system, whereby customers can pick up deliveries at lockers that have been installed in locations including shopping centres and train stations.