When it comes to online, multichannel retailers are trumping pure-plays, so it's no surprise plus-size fashion retailer N Brown is heading for the high street.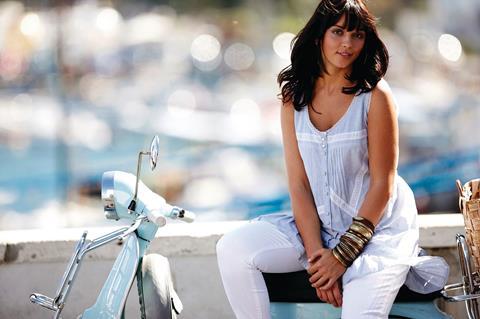 High street retailers have increasingly turned to the internet to deliver growth during these tough times but for home shopping group N Brown the opposite is true - it is gauging whether the high street could be an opportunity.
"There's no reason why there shouldn't be a Simply Be store in all major cities"

Alan White, N Brown
N Brown is about to pilot stores for its Simply Be brand, aimed at the plus-size market that the retailer is most associated with. Two shops will open before the end of the year, in Liverpool One and Bury, and another four will follow by this time next year. If they work, N Brown chief executive Alan White is prepared to push the button to launch stores in all major cities.
"If the stores are successful, roll-out should be relatively easy," says White. "There's no reason why there shouldn't be a Simply Be store in all major cities. We could easily get to 50 stores."
He has decided to open the stores to extend N Brown's customer base. "There are parts of the market we're never going to reach operating just online and through catalogues," he explains. "There's a massive gap on the high street for fashion-led plus-size."
White believes that the step will allow the home shopping group to reap the benefits of being multichannel. Multichannel retailers have experienced greater levels of growth than pure-play internet rivals for some time. Internet retail trade body IMRG revealed that multichannel retailers' sales grew 23% year-on-year last month compared with 9% for etailers.
New playing field
White says: "The world is multichannel now. We see our high street competitors moving online, and the success of click-and-collect. Our customers want to shop through all channels."
The Simply Be stores will reflect this new multichannel reality in a format that will be watched by online and high street retailers alike.
"It's a completely new concept," says N Brown group development director Paul Kendrick. "We wanted to do something different. We've taken aspects of the high street we like and have categorically excluded aspects our customers hate. Most of what we're doing is coming from our customers."
The stores will be a hub of multichannel activity. Plans include kiosks for customers to shop online, catalogues and click-and-collect areas. The shops will have lower stock densities than conventional high street stores.
White admits the initiative carries some risk but the retailer will measure the success of its stores by the sales uplift across all its channels.
Promoting online
N Brown marketing director John Hinchcliffe says: "We're looking at the full multichannel effect of the stores. We'll be looking to see if sales in Liverpool have gone up as a whole, using a single view rather than traditional store metrics."
Hendrick adds: "You struggle to get store staff to promote online - the view is 'they're stealing my customers' but we're embedding it right from day one. They will be rewarded based on multichannel sales rather than just store sales."
The retailer believes its home shopping grounding and data insight will give it greater ability to understand the relationship between stores and online sales and is analysing data and penetration rates in the store locations now so it can compare them post-launch.
N Brown believes promoting its online channel is integral to keeping one of the Simply Be brand's greatest strengths: choice.
White says: "We have styles in sizes 12 to 32 that come in a variety of lengths. We can't stock all that in a 5,000 sq ft store, so directing through to online or promoting click-and-collect is essential."
The retailer has stuck to its Northwest heartland for its first stores, primarily for logistical ease. The Manchester-based business has yet to find a flagship in its home city, which is high on its wish-list.
White would ideally like to open in the Arndale centre, which is a stone's throw away from N Brown's headquarters. Then he and the management team can closely observe how the store was faring and speak to its customers on a regular basis.
Custom built
Along with incorporating a multichannel proposition, N Brown is focused on delivering a store specifically designed for its customers.
White says: "We've launched stores with Simply Be as it's a poorly served market, both in product and in shopping experience. That was clear from what our customer is telling us. Shopping is not an enjoyable experience for our customers."
N Brown's consumer research showed that space and service were critical for its customers.
Hendrick says: "Time and time again we hear that changing rooms are the major bugbear of the bigger customer. We're making ours spacious with a large lounge area."
The retailer wants to make the experience as personal as possible. The ambition is for staff to act as personal shoppers and to offer style advice. It has devoted space to bra-measuring and footwear fitting - 90% of N Brown's footwear sales come from wide-fitting shoes.
Hendrick says: "Personalisation is what we do naturally as a home shopping retailer, so we're looking to bring that into the store experience."
The home shopping group is also firm that it wants to make a statement through the shops. Hinchcliffe says: "Plus-size customers are often embarrassed to go into specialist stores. We want to be seen as a vibrant store."
To create vibrancy, the retailer will integrate content in-store from its website such as catwalk footage and digital images of its products.
White emphasises that the stores are not merely flagships and must make money. After the six openings in the Northwest, performance will be scrutinised over 2012 and 2013 before any green light is given for more.
White says: "If it works, we'll accelerate the roll-out. There's a gap in the market and we think it will fill it."
International thinking
It is not just through bricks-and-clicks stores that N Brown is eyeing growth. Like many other retailers, it is looking to foreign shores to boost business.
Simply Be was launched as a catalogue business and online in Germany in 2009 but the City got more excited about its debut in the US last August. The plus-size brand generated sales of just under £1m in the country when N Brown reported its full year results to February 26.
Hopes are high for the US, which has a booming oversize market. In its short time there the retailer has identified an opportunity to expand its sizes. Its biggest UK size is 32 but buying and merchandising director Paul Short says that will be increased to a size 36 in the US.
The retailer is ramping up its marketing this year and will plough £15m into marketing overseas. It has distributed 3.3 million catalogues in the US for spring 2011 and will increase that number in autumn.
White expects its international sales to more than double from £4.2m in the last financial year to over £10m this year.
He says: "There's a huge plus-size market in the US. We have 5% of the plus-size market in the UK. If we realistically aim for 1% in the US, that's £300m of sales."
Hendrick believes that Simply Be fills a vital gap in the US, which does not have a fashionable, plus-size offer, and says it has received plaudits in the country on fashion blogging sites.
He says: "A lot of plus-size competitors in the US have spoken to us and admitted there is nothing like Simply Be in the US. The customer loves plus-size British fashion, which is far more cutting edge than in the US."
But cracking the States is notoriously difficult, and not just for Cheryl Cole. Retailers such as Marks & Spencer and Dixons have tried and failed. However, Kendrick believes the there is a clear opening within the home shopping market.
The group has relied on snapping up marketing lists to acquire customers and the data is very sophisticated compared with those in the UK. Lists can be bought that specify the customer's clothing size and age, and mailing costs are low compared with the UK.
The retailer believes not having a US office is the biggest barrier to acquiring US customers, because local shoppers may initially be cautious about factors such as returns.
In response, N Brown offers free delivery and returns to US shoppers, which Kendrick insists has not affected margins, which he says remain healthy.
He says: "The US mail order business was based on high postage and packaging, so the customer is geared up to only order what they definitely want. Return rates are lower than in the UK."
The retailer aims for its international business to break even over the next three years.