Multichannel experts are in high demand but short supply. Laura Heywood finds out where the skills shortages are and what retailers must do to attract the talent they need.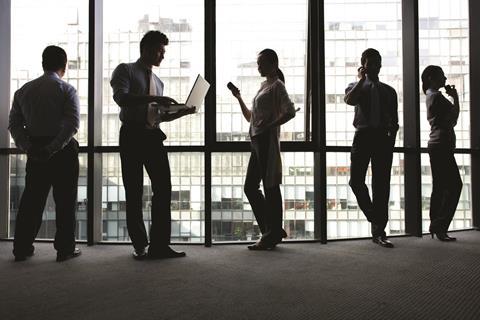 Being adept at keeping as many balls as possible up in the air at the same time is a vital skill for any multichannel expert. One wrong move and a retailer's ability to transact with a customer, whether physically or digitally, can come tumbling down. But finding the right calibre of person to juggle an ever increasing number of multichannel touchpoints is becoming more difficult as the demands of the role grow.
With so much riding on getting their multichannel strategy right, what should retailers be looking for in their hunt for skilled multichannel experts and how do they go about finding them from a small pool of specialists?
First, multichannel experts "must possess the ambition to drive the channel forward, and keep abreast of new technology", argues Kiddicare head of multichannel delivery David Tarbuck. But the role requirements are much more complex than simply being a technological whizz, he warns.
For Tarbuck, it's crucial that candidates are experienced in ecommerce, IT and retail, and have the ability to understand and interpret each of the different channels. Constantly thinking about what will benefit the shopper is also critical. "There's so much potential for change in the multichannel arena and retailers run the risk of doing things that are really exciting, without having customer benefit," he says.
While recruiting for such a multifaceted role might seem like a tall order, the most important thing a candidate must possess is "a real desire to understand consumer behaviour", according to Scott Morrison, marketing and commercial director at Diesel, which recently hired brand consultancy Digit as part of an investment in multichannel. "Specific, individual skills can be developed later on, but the need for a commercial head mixed with a hunger for learning more about consumers and consumer development has to be the lynchpin," Morrison believes.
Resilience and tenacity are two qualities John Lewis looks for when recruiting for its omnichannel team, according to recruitment manager Deborah Clarke. Candidates must also be first-class communicators given that so much of their job involves working cross-functionally "and linking initiatives to the bigger strategic vision," she says.
The search for talent
With a limited pool of multichannel specialists who are up to the job, many retailers are failing to recruit the most suitable people for their multichannel teams, believes Martin Newman, chief executive of ecommerce consultancy Practicology. Hiring someone who is technically proficient in the ecommerce channel, but doesn't have core retail trading skills is a mistake, he asserts.
"You need a balance of technical/domain expertise as well as core retailing and trading capabilities," he says. But with such specific requirements, it's no wonder the retail industry is experiencing a skills shortage - a situation Newman doesn't predict will change "for quite some time".
Felicity Long, head of digital media agency Carat, which runs all the digital media planning and buying for Asda, agrees: "Although retailers are moving quickly in their use of digital to connect with and sell to their consumers, the employment market is not keeping the same pace," Long says. "This is leading to not only a premium being paid in those areas but increased movement from those with a digital skillset which, in turn, creates greater challenges around retention."
Others are more optimistic, arguing that the skills gap will reduce over time. "Maybe there's still a lack of
commerce digital natives, but this will only shrink over the years as digital becomes part of everyday life," says Dan Mortimer, chief executive officer of digital consultancy Red Ant, which works with Arcadia.
Retailers too reliant on external head-hunters are going about looking for experts in the wrong way, according to Mortimer, who believes core expertise needs to be developed in-house. Given that the ideal multichannel team combines "technical, brand, operations and business strategy", its foundations should already exist within the company, he maintains, and therefore "senior management need to become part of the multichannel team and not just hire in for a quick fix".
But as retailers experience mounting pressure to attract the best multichannel brains to their business, the lure of sky-high salaries is causing more specialists to move around between competitors, according to Newman.
"Salaries are high compared with other sectors or to the offline world when you compare similar levels of expertise and experience.
"Until retailers put in place longer-term incentives, employee development programmes and succession plans, people will jump ship for more money on an ever-increasing basis," he says.
The frequency with which multichannel experts are moving between competitors is a trend also picked up by Michael Ross, co-founder of digital services firm eCommera. "A simple random trawl of LinkedIn returned some alarming stats - one company has got through six ecommerce directors in five years while one leader in the field has held seven roles in as many years," he observes.
When it comes to recruiting for ecommerce, "retailers need to be wary of those serial 'two-year stinters who are in post just long enough to demonstrate some sales growth and leave a mess for their successors", Ross warns.
Retaining existing talent "is equally important as recruiting new staff", argues Clarke, who points to John Lewis' strategy of recruiting both internally - from backgrounds including shopfloor, buying, strategy, analytics, finance and customer service - and externally, "bringing a fresh pair of eyes and perspective, which can be extremely beneficial", she says.
Multichannel experts are expected to become the business leaders of the future, so it's crucial retailers are recruiting and retaining the very best.
Learning to say no
For a job that's all about embracing emerging technology and facilitating change in a fast-moving environment, you'd be mistaken to think being a successful multichannel expert means being a diehard yes-man.
But the ability to say no to investing in every new bit of technology or software that comes along is one of the most important skills a multichannel specialist can possess.
For etailer Secret Sales, which is rolling out a multichannel integrated marketing campaign, making sure staff can differentiate between genuine multichannel shopping trends and fads is key. "One of the biggest challenges is not getting too distracted by everything you hear about the next big thing," says Robert Moss, chief marketing officer at the designer flash Sale website. "Just because something works one season doesn't mean it's going to work the next - there are few people that can see the broader marketing mix."
Rush headfirst into adopting new multichannel strategies without doing your homework, and the financial fallout could be huge, Moss argues, advocating a measured test-and-learn approach. Mistakes can have far-reaching consequences, agrees Kiddicare head of multichannel delivery David Tarbuck."In a world where the channels are linked, making changes can impact the whole business," he says.
However, find someone who's too reticent to embrace change, and your multichannel stagey could also suffer, according to Tony Bryant, head of business development at K3 Retail, which works with Gieves and Hawkes, Hotter Shoes and M&Co on multichannel initiatives. "Multichannel directors are largely influencers, with the remit being about major change. The pool of this type of person is limited and the price premium is high," Bryant says.
Retailers can improve their multichannel success if they work alongside experts who own channels that they want to exploit, believes Simon Davies, advertising sales director at Microsoft Advertising, which is working with Sainsbury's on a dedicated MSN food channel for the supermarket and with O2 on its Life Unlocked virtual showroom. For Davies, "content is key" to an effective multichannel strategy. "Sainsbury's come back to us time and time again, not only because we deliver data, it's the content that drives it," he says.
Analysis: The 7 biggest multichannel stories of 2013
1

2

3

4

5

6

7

8

Currently reading

Analysis: Recruiting and retaining multichannel experts