Mark Newton-Jones has admitted it has been a "hell of a year" and is still "early days" as he bids to turn around the buggy and babywear retailer.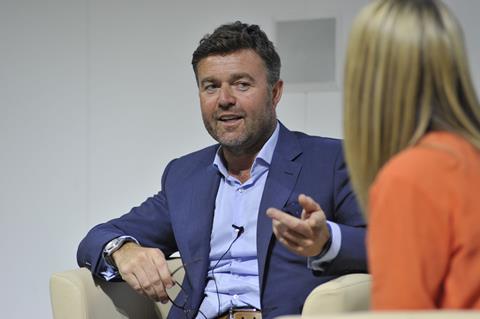 The Watford-headquartered retailer reported today that it has halved its full-year statutory losses to £13.1m. Total group sales fell by 1.5% to £713.9m. However, UK like-for-likes were up 2%, the first rise in five years.
Speaking to Retail Week, CEO Mark Newton-Jones said that the group was "only a year in" to the recovery plan, but declined to put a timeframe on the turnaround effort. "It's been a hell of a year and it feels like we've squeezed two years into one," he said.
Recovery plan
In the last financial year, the group has recruited Newton-Jones from Shop Direct Group, a new chief financial officer, agreed new financing arrangements, seen off a takeover approach from US rival Destination Maternity and completed a £100m rights issue.
Newton-Jones is oversseing a six-point recovery plan, including a focus on digital and recapturing gross margin. "We've moved away from some pretty severe discounting and are beginning to grow our margins," he said.
The group has grown its online sales 18% to £138m in the last fiscal year and digital orders now account for around 30% of total UK sales. Around a third of these sales are click-and-collect orders.
The firm revealed that it closed 31 "underperforming" stores in the 12 months, making up 14 Mothercare sites and 17 Early Learning Centres. Overall space was down 4.5%.
However, Newton-Jones said that employee levels had remained broadly flat as the majority of staff were found jobs as the retailer experiments with new store formats.
Looking forward
Looking ahead, Mothercare's boss warned UK trading may remain tough as "the economy is still bumping along".
He added: "Post the general election, we have some stability, but we don't know if that's going to help (consumer confidence). Some really good summer weather would help."
The group will be investing around £35-40m in capital expenditure this fiscal year, including plans to refurbish 35-40 UK stores.
Internationally, Mothercare reported a 2.1% lift in full-year sales to £737.3m, with 52 stores added, including its first shops in South Korea.