Sports Direct's Mike Ashley has threatened MPs with legal action after they published details on why he could not attend a committee hearing.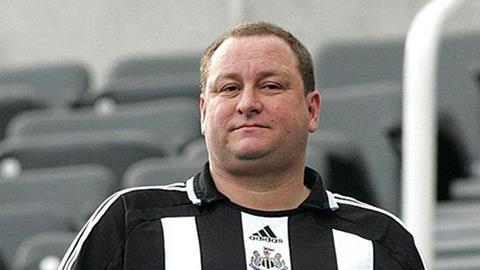 Ashley has threatened legal action against the Scottish Affairs Committee saying it "breached his human rights". But the committee is claiming Parliamentary privilege allowed it to do so.
Ashley's presence was requested in Scottish parliament as part of an investigation over the treatment of 200 former USC workers at its Ayrshire distribution depot, as well as the use of zero-hours contracts.
But Ashley said he was unavailable for the meeting. After asking Ashley to explain in writing why he could not attend, the committee then published the letters between itself and Mr Ashley's law firm on the Parliament website.
According to the Telegraph, The law firm, RPC, then wrote to the MPs demanding to know "why you considered you were entitled to publish [the correspondence] without our client's consent".
"As you know, we have expressly marked our correspondence to the committee as confidential," RPC wrote. "We can see no basis on which you were entitled to publish any of that confidential correspondence without Sports Direct International's consent. The fact that you have done so is considered likely to amount to a breach of our client's confidence as a matter of law and we fully reserve all of Sports Direct International's legal rights."
The committee responded and said the publication of the letters is covered by Parliamentary privilege, to which RPC has disagreed, saying the publication of confidential documents has violated Article 8 of the European Convention on Human Rights.
The committee has since said the correspondence does not contain "personal or intimate information", and asks Ashley to explain why he cannot attend in person to answer MP's questions.