Tesco-owned movie and TV streaming service Blinkbox is set to debut a new tongue-in-cheek advertising campaign which pokes fun at rivals Lovefilm and Netflix.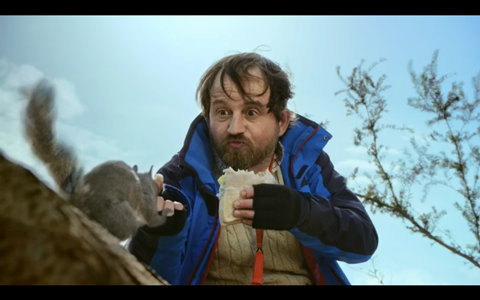 The new advert, which debuts on ITV during Britain's Got Talent on Saturday night, highlights how many more of the 100 top grossing films of the last 18 months Blinkbox features compares to its rivals.
The ad shows a rambler whose peaceful country walk comes to a dramatic end when he is comically attacked by rabbits, squirrels and birds. It then shows him taking refuge on the sofa in front of Blinkbox.
Blinkbox group marketing director Kate Simon said: "We've focussed on the drama in our great movies in May, with a tongue-in-cheek message reflecting the Blinkbox personality.
"We're on a mission to help everyone stay safe by watching the latest releases on Blinkbox from the comfort of their home – or emergency bunker - rather than risking the dangerous outdoor pastimes that could tempt them to their doom this summer!"
She adds: "The campaign also highlights the benefits of blinkbox that set us apart from competitor services – we're proud to have most of the big blockbusters over a year before Lovefilm Instant and Netflix."
The campaign, created by Arena Media will run across TV, video on demand, press, outdoor and online as well as on Tesco's online and social media channels.