Littlewoods aims to bring Ladybird to a wider audience with its first ad campaign for the popular childrenswear brand.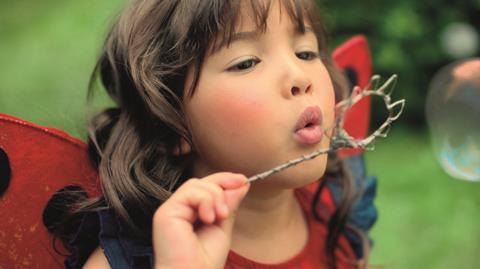 By agency St Luke's, the ad is staged at a children's party and follows a young girl dressed as a ladybird who magically transforms her friends' outfits or gives them a toy.
Predictably, the girl transforms into brand ambassador Myleene Klass at the end, though her presence does not feel too shoehorned in.
The creative should appeal to parents and children, as the ad playfully showcases the range via the miraculous outfit changes, which are preceded by a puff of purple smoke or a flurry of confetti, to the soundtrack of Steve Miller Band's pop standard Abracadabra.
As with previous Littlewoods campaigns, the TV ad is supported by digital activity enabling customers to 'shop the advert'. The retailer's website drives visitors to a page dedicated to the outfits featured in the ad, guiding viewers directly to items that may have caught their eye.
Littlewoods retail director Gary Kibble says that the former Woolworths-owned brand is one that "parents across the UK have known and loved for decades".
He adds: "We're now keen to bring Ladybird to a wider audience and this summer felt like the perfect time to start."
Whether Littlewoods can take the Ladybird range to the heights of its Woolworths heyday is uncertain but the fact that the campaign's fun creative should appeal to both parents and children is a good start.