B&Q's new campaign, voiced by actor Rob Brydon, urges shoppers to "reinvigorate the DIY sector" and encourages Britain to turn neglected living spaces from "the unloved into the unbelievable".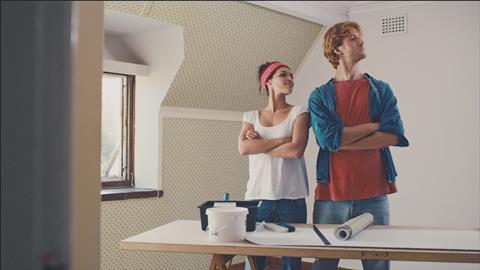 The TV advert uses a before and after theme. The first half humorously depicts unused rooms and gardens in disarray, from a spare room piled high with clutter to waist-high grass in the garden. The latter half strikes an inspirational tone as the homeowners whip out their grout guns and lawnmowers to revamp their houses and gardens.
The light-hearted campaign differs significantly from B&Q's previous campaign, 'Handy Prices', which highlighted its value credentials. The new ad is designed to inspire consumers to take up DIY and overhaul their neglected rooms and this theme should chime with many homeowners. Research commissioned by B&Q found that more than half of British homes have at least one 'unloved' room.
The ad includes many scenarios, such as a kitchen that needs updating and a neglected barbecue, that consumers may identify with.
However, the potential to update living spaces may have been better illustrated with fewer rooms more clearly changed by a touch of DIY.
The online iteration of the campaign makes a clearer contrast by showing one room in a single image, half of it 'unloved' and the other half 'unbelievable'. The retailer has used social media to show details of featured products.
The TV ad is designed to stir emotions about unloved rooms but it may have been more effective if it had more directly showed details of B&Q's offer and DIY's potential to revamp those spaces.