Retail Week took a tour of Lacoste, New Balance and True Religion to check out ecommerce innovations from Demandware on the last day of NRF.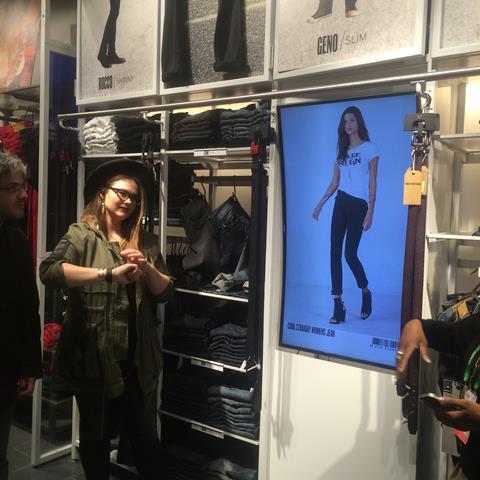 Lacoste
Lacoste's boutique on Madison Avenue stocks 60% of the brand's complete product range, highlighting its relatively small product offering overall. In fact, the associate showing Retail Week around said that the store was often seen as a "gateway into the warehouse".
Last year the store piloted endless aisle capabilities via the use of tablet technology. Whether shopping online at home or in-store with the tablet the product assortment is identical. By the end of 2015 this technology was being used in 18 of Lacoste's 58 boutiques, and the remaining stores are to be equipped with it by end of this year.
Interestingly, the retailer decided to use endless aisle – buying online in-store – rather than click-and-collect in order to better understand the logistics involved in offering 'order at home – pick up in-store' capabilities. In this sense, endless aisle is seen by the business as a precursor to click-and-collect – likely to be rolled out in 2017.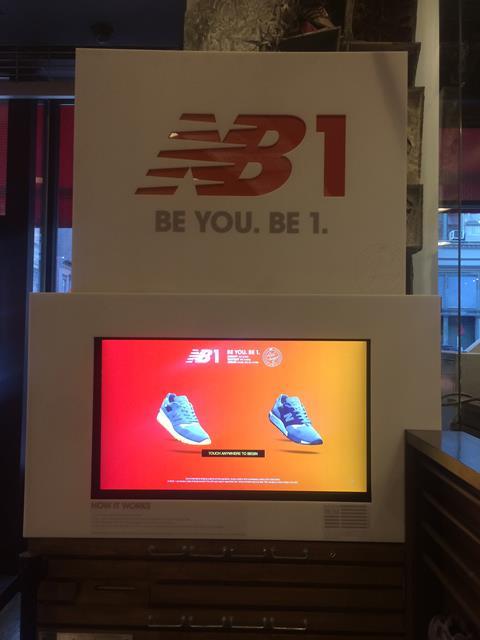 New Balance
Next on the store tour was sports shoe store New Balance on 5th Avenue with two pieces of technology on show – a digital screen allowing consumers to customise virtual shoes and a foot measurer assessing size and insole requirements.
Both technologies have been deployed by New Balance to create a sense of retail theatre and tap into the increasing demand for personalised athleisure products.
True Religion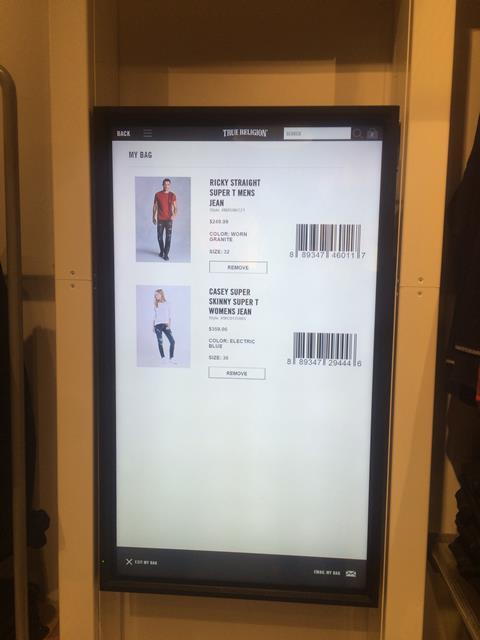 Within its Broadway store, True Religion is using technology to slow down the customer on the in-store path to purchase in order to form closer brand relationships. LED panels are installed at the front and back of the store, showcasing promotions and fashion-related content designated by the marketing team.
Staff equipped with iWatches can show customers products on a big screen in the middle of the store – for instance, a shopper looking for a pair of black jeans can be shown different styles and fits, stock availability and also complementary merchandise.
The store reports that this technology has prompted a 50% increase in sales.