Lush has registered the name of Amazon UK boss Christopher North as a trademark for toilet products, it has emerged following the cosmetics retailer's High Court infringement battle with the online giant.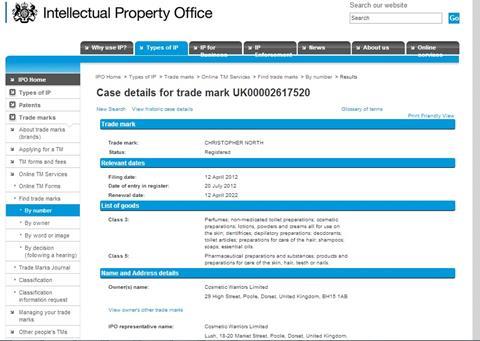 Lush registered 'Christopher North' with the Intellectual Property Office in 2012 when it kick-started its legal fight against Amazon.
The phrase is registered against cosmetic categories including perfumes, non-medicated toilet preparations and toilet articles, according to The Times.
The news emerged following Lush's victory this week in its legal battle with Amazon. The etailer diverted customers searching for Lush products to similar lines stocked on its website.
Lush co-founder Mark Constantine said he plans to launch a product called Christopher North and that the proceeds would go to a tax campaign group such as UK Uncut.