In suitably tough, no-nonsense New York style, the Forever 21 boss has signalled the US fast fashion retailer's intent to take the UK by storm. Gemma Goldfingle reports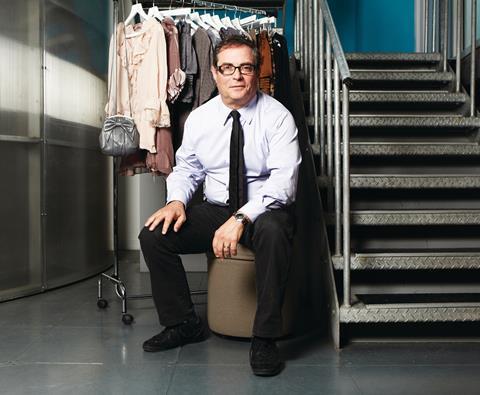 Larry Meyer is not short of ambition. As he opened the doors to Forever 21's UK flagship on Oxford Street last week he vowed to have stores in every major city, mall and high street here within five years.
The straight-talking executive vice-president of US fast fashion giant Forever 21 is charged with the expansion of the chain, and the premium it paid to grab a space on Oxford Street – £13.7m to previous owner HMV – signals its commitment.
Meyer wants to build Forever 21 into a 100-store retailer in the UK. But his ambitions extend beyond our shores, and he is also fast racking up several international addresses as he seeks to make the retailer a global player.
Gilbert Harrison, chairman of investment bank Financo, says Meyer is the driving force for the retailer's quest for global domination. He says: "He's constantly travelling, taking care of the operational side of things and scouting out new locations. He has a phenomenal amount of energy."
Harrison says Meyer is permanently attached to his mobile phone in order to facilitate his globetrotting lifestyle.
Meyer himself admits time is tight in his world. He says: "My schedule is very busy and keeps me travelling constantly. There are instances when my lack of time can turn into impatience with others."
The native New Yorker can be tough when he needs to, says Harrison. "He's very polite and likeable but he can be tough we he needs to. He says what he thinks," he says.
The fashion boss is becoming a dab hand at international expansion. Prior to joining Forever 21, he was chief finance officer at toy giant Toys R Us, and the retailer grew from 100 stores in four countries to a 300-store chain in more than 20 countries during his tenure.
An accountant by trade, it was at Toys R Us where Meyer cut his teeth in the world of retail. Following that, he moved to kidswear retailer Gymboree, where he was instrumental in turning around the fortunes of the 900-store chain.
But it is at Forever 21 where Meyer seems to have made his name. During his 10 years, he has helped the retailer's turnover grow from $200m (£121.8m) to $3.5bn (£2.13bn) and he is confident that this will escalate as he builds its overseas coverage. Meyer claims he will be able to up international sales, which currently account for between 10% and 15% of total sales, to become a third of its turnover.
Fashion watchers believe Forever 21 is set to make waves in the UK followings its Oxford Street store opening. EBay vice president general manager of fashion Miriam Lahage, who is an expert in value fashion following her 21 years at US chain TJ Maxx, expects the retailer to do "brilliantly" although she warns fast fashion is a lot more developed and competitive in the UK so the retailer will have to have its own identity.
It is Forever 21's commitment to keeping up with the consumer with initiatives such as daily deliveries of fresh merchandise that makes it successful, Meyer believes. And for that, he cites Forever 21 founder Don Chang as one of his greatest inspirations.
"This is the first time I have come across someone with his unique philosophy," Meyer says. "His willingness and desire to always change to keep up with the demands of the consumer is something I have grown to admire and emulate."
He adds: "In retail, you never win, you just survive to see tomorrow. The burden on us is to make our offer fresh and hot so our customers will come back. We assume our customer has been in every shop, we need to make sure they buy with us."
This model will undoubtedly give rivals such as New Look, Primark and H&M a run for their money. And with Meyer at the helm with global domination in his eyes, they had better watch their backs.
Career history
2006 Executive vice-president, Forever 21
2001 Chief financial officer, Forever 21
1997 Chief financial officer, Gymboree
1991 Chief financial officer, Toys R Us International
1989 Chief financial officer, AC Nielsen
1978 Financial analyst, rising to assistant treasurer for international, Pepsi Co