John Lewis Partnership today reported a slide in full-year pre-tax group profits, but the retailer insisted it was a solid performance.
Waitrose's like-for-likes dipped 1.3%, while John Lewis' like-for-likes nudged up 3.1%.
Here's what Waitrose and John Lewis managing directors Mark Price and Andy Street had to say at a post-results press conference:
Mark Price
"Amazon has got very deep pockets. Who knows what they will do.
"From a Waitrose perspective, we are well set up. Waitrose has capacity in its online chain, it is investing pretty heavily in technology and in premium service and as a consequence it is set to compete.
"If they do have $5bn to spend on entering the grocery market then they will be a threat to everyone in it."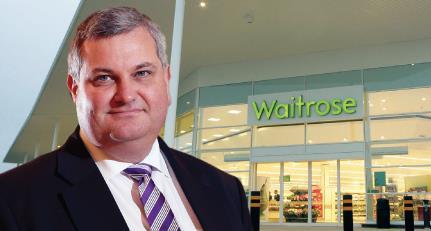 On the grocers' profitability:
"What you have seen from Morrisons today will be more akin to what you will see across the market. Profitability in grocery will continue to be challenging.
"We grew our underlying profits in a really difficult market and we have had two full years of deflation.
"In my time in the partnership we have never had that period of sustained deflation. You have to go to back to the early 1970s to see that.
"In a business where margins are so thin battling profits year after year is incredibly difficult. If inflation does come back, either because prices start to pick up or as a response to business rates or the living wage, that will make it easier for the industry to start seeing profits."
On why he's not impressed by the discounters:
"Anybody can sell lobster for four or five quid. It is not special, it is not gifted. [That produce] has been sitting in big warehouses in America. There's currently an explosion in the lobster in the waters off Maine… that [off-season] lobster is then frozen, kept in huge warehouses and dumped on the market.
"I could tell you that same story for beef, for chicken, for wine, for a 101 different things.
"If you look at the economics of any food retailer they are not substantially different. We are all guided by national living wage, rents and rates aren't different… I would hope that people stop and think about how those things are sold for that price and whether they are really getting good value."
Andy Street
On how John Lewis keeps ahead of the pack when it comes to fashion:
"There are three things that have really driven our performance: it's a mix of having the best brands, collaborations and own brand. If you look for examples in beauty we were able to launch Charlotte Tilbury in Liverpool but also online. Being so strong in omnichannel gives us a huge advantage with those big brands.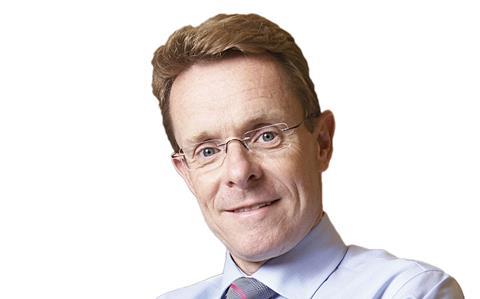 "And the unique thing about us is that is combined with our own-brand ranges and collaborations.
"The fastest growth last year came from our own brands, across menswear, and womenswear and children's wear.
"Our own credentials in terms of fashion design are what have really given us that prowess, so more of that same formula.
"We won't devote more space to own brand, we want those three categories to have the appropriate space to be really powerful in their own right.
"Fundamentally, we are absolutely sticking to the fact that our differentiation is that we are the only department store where those three categories are equal."
On Black Friday:
"Despite Black Friday, our never knowingly undersold commitment absolutely shined through. We will not be beaten on that day and we managed to hold the total margin for the year and show that it is not just about that day."