John Lewis' sales rose 6.9% to £77.17m last week as the department store group prepares for peak trading.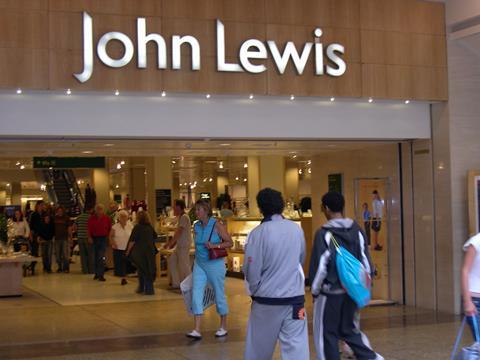 The business said the week to October 26 got off to a "flying start" but that the relatively mild, wet weather later in the week made for a less exciting performance.
Retail services director Barry Matheson said: "Last week represented steady progress, very much in line with our recent performance. At the beginning of the week we got off to a flying start but as the relatively mild and very wet weather enveloped the UK, trade tailed off towards the weekend."
Fashion did not perform well, with sales falling 0.6% compared to last year. Matheson said beauty and accessories performed best. Electricals sales surged 20.8% and home sales rose 3.5%.
Matheson said the coming week marks the beginning of peak trading: "This week marks the beginning of the very sharp lift towards peak trading. The half-term holiday in England, extra footfall from the tablet launch, a price matching extravaganza and the launch of the My John Lewis card all combine to make this a really exciting week of opportunities."
He said the launch of the iPad Air today is likely to generate considerable traffic both online and in shops.
Sister retailer Waitrose's sales jumped 9% to £115.59m as turbulent weather forecasts, Halloween and the clocks going back put shoppers in an autumnal mood.
Darker evenings meant light bulb sales rose 21%, while slow cook meat rose 28%. The Great British Bake Off, meanwhile, continued to have an effect with sales of cooking bowls growing 107%.
Waitrose also launched two new products – the yum dough, a cross between a yum yum and a doughnut, and salted caramel Wensleydale cheese.
Meat, fish, frozen and dairy performed best with sales up 10.3%. Ambient grew 8.3%, and chilled, fruit, vegetables and bakery rose 7.4%.