Retailers' ethical sourcing is in the spotlight once again as Channel 4 prepares to air a Dispatches programme focusing on how high street jewellers source their gold.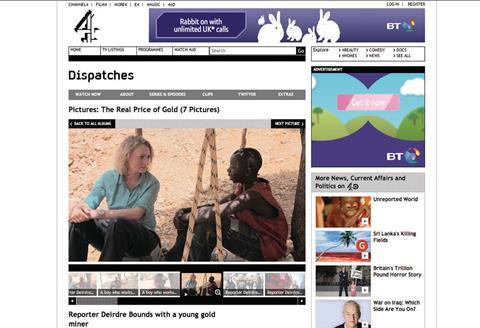 A publicist for the programme told Retail Week that the documentary - the latest in a series of programmes hitting out at multiple retailers - claims to show that the British public is being misled about how gold is sourced.
The documentary features undercover footage filmed at Argos, Signet-owned stores H Samuel and Ernest Jones and Aurum-operated fascia Goldsmiths. Undercover reporters asked sales assistants how their gold is sourced.
In a description of the programme, which is aired on Monday at 8pm, on the Dispatches website, the broadcaster said secret filming "exposes shop assistants giving vastly misleading information about where the gold in their jewellery is mined".
Aurum, which runs chains including Goldsmiths and Mappin & Webb, said it had concerns that the documentary will be one-sided.
An Aurum spokesman said: "We offered our co-operation, explaining Aurum's position on dirty gold, including offering an interview with Aurum's chief executive, Justin Stead, to outline our position.
"This offer was continually declined, which leads us to be believe that the programme will be attempting to take a one-sided view of the sourcing of gold."
The spokesman said that Aurum, which is accredited by the Responsible Jewellery Council, had asked to view the footage featured in the documentary, but the programme-maker refused.
Television investigations into retailers are proving increasingly controversial. Last week the BBC Panorama documentary Primark: On the Rack was ruled to include faked footage after a three-year inquiry. The BBC Trust decided the footage of three boys working on Primark garments in dire conditions in Bangalore, India, which was aired in June 2008, were "more likely than not, not genuine".
The BBC has until July 7 to report to the BBC Trust what measures it will take to prevent further breaches of its editorial guidelines. Primark said it will wait until this time to decide whether it will push for damages.