Retailers may very soon be required by EU law to know the chemical composition of each component in the products they sell.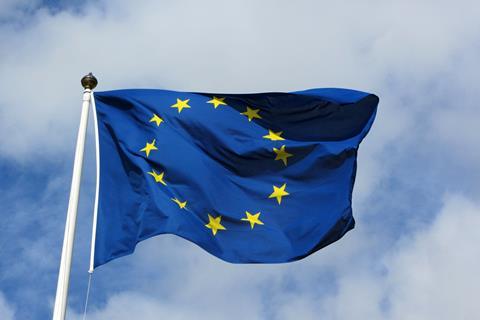 A ruling due from the European Court of Justice next week threatens to dramatically change the way UK retailers will have to comply with EU chemical rules in the future, resulting in greater responsibility and potentially significant administrative burdens.
The European Union's REACH (Registration, Evaluation, Authorisation and Restriction of Chemicals) Regulation which entered into force in 2007, lays down a set of legal requirements which companies, including retailers, must comply with if more than 0.1% of any product they sell is classified under the legislation as a 'chemical of concern'.
Under REACH, retailers are responsible for assessing and managing risks in their products and providing relevant information to consumers on the articles they sell.
However, disagreement exists between different EU Member States, including Britain, over what exactly is meant by 'article' – is it a finished product, or a component of that product?
Defining an 'article'
The REACH legislation defines an article as 'an object which during production is given a special shape, surface or design which determines its function to a greater degree than does its chemical composition.'
With no consensus on whether this means a finished product or a component however, last year in France, several national trade associations took action to seek some legal clarity and the matter was referred to the European Court of Justice, the body charged with interpreting EU law.
In February of this year, the Court's legal adviser, the Advocate General, issued an opinion on the matter, which, if adopted by the Court (as happens in almost all cases), would require retailers to treat each individual component of a product as a separate article rather than the product as a whole – in essence, 'once an article, always an article'.
The Advocate General used the example of a bicycle to illustrate the problem at hand. If a retailer were to sell a bicycle and the chemical composition for the bicycle as a whole contained less than 0.1% of what REACH defines as 'chemicals of concern' then there would be no issue.
However if say the handlebars of that bicycle contained plasticisers which were deemed 'chemicals of concern' then the retailer would be required by law to ensure that information is available to the consumer.
Impact on UK retailers
The final judgement due on 12 September will have a potentially significant impact on UK retail businesses. Given that the individual components of products sold by retailers often originate from different supply chains, companies would need to commit considerable resources and potentially engage in more testing, all of which will add to the cost of the product.
Also, as the decision is an interpretation of an existing law rather than a new piece of legislation, there will be no 'derogation' or grace period for businesses to adjust their practices.
The British Retail Consortium is actively engaged with UK and EU authorities to get clarity on how retailers would need to adapt their practices in such an event. In the likely outcome that the European Court agrees with the opinion of its Advocate General, retailers will need to have a greater than ever understanding of their supply chains.
They will also have to be able to demonstrate they have processes in place to identify the composition of every component of each product they sell.
Fintan Hastings is external affairs adviser at the BRC and David Bolton is retail products policy adviser