Recording its third consecutive quarter of positive comps growth, it appears Walmart has finally found momentum in the US by going back to basics Walmart US reported a 2.6% rise in first-quarter like-for-like sales, excluding fuel, last week.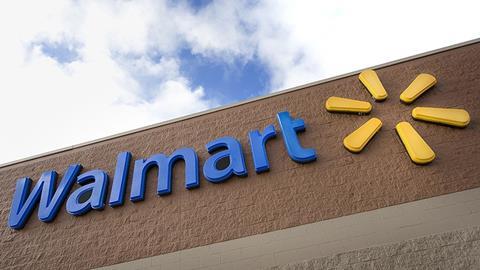 Total sales climbed 5.9%, while operating income rose 8.1%.
"Our merchants are focused on increasing sales through the right assortment at the right time and for the lowest price," said Walmart US president and chief executive Bill Simon.
Taking its cue from successes in international markets including Asda's, the retailer has renewed its commitment to everyday low prices in the US. This has helped draw back core shoppers who may have defected to supermarket operators for assortment or dollar stores for price.
The retailer launched a new advertising campaign during the quarter using real shoppers to highlight the price differences between Walmart and its rivals. In the bricks-and-mortar world it is truly best positioned, due to its sheer size, to capitalise on the trend towards price transparency. Competitors and suppliers will be bracing themselves for continued investment in this area, potentially including the introduction of further price guarantees, which have been a success overseas.
Meanwhile, the US clubstore division, Sam's Club, goes from strength to strength, reporting a 7.9% rise in net sales while comps rose 5.3%. At Walmart International, net sales grew 15% to $32.1bn (£20.3bn) while operating income jumped 21.2%. It highlighted Brazil, Mexico and the UK as the strongest contributors to overall growth. Last quarter was overshadowed by the New York Times report that suggested Walmart had bribed Mexican officials in pursuit of rapid store openings. But the impact on shoppers is likely to be short-lived and there will be minimal impact on growth plans.
Not everything is going swimmingly, however. Walmart in the US is still a long way off perfecting both the small-box and online channels. The latter is still the largest thorn in its side. Extending its value proposition online will be key as the retailer tries to make up lost ground in the digital world. The recent launch of a 'pay with cash' online option is a clear nod to its core shoppers – lower-income Americans living paycheck to paycheck.
Meanwhile, Walmart Express remains in pilot phase after nearly a year of trading. There is almost certainly a gap in the market that Walmart Express or Tesco-owned Fresh & Easy could theoretically fill with some tweaking, but big-box retailers are still struggling to find a way to do it profitably.
For more information contact us on:
Tel: +44 (0)20 7728 5600
Email: info@planetretail.net