US retailer Target is using new image recognition technology created by app Shazam to make its print and TV ads shoppable.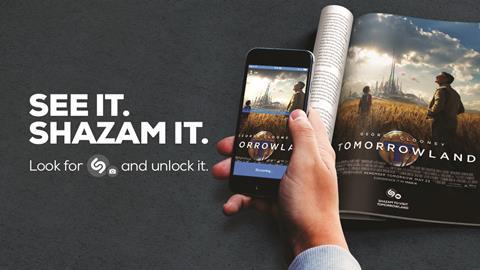 Shazam is an app that is best known for its music recognition service that identifies track names and artists from small excerpts of tracks. And it has now introduced image recognition functionality, which Target is capitalising on.
Target customers will be able to 'Shazam' images from print and TV ads in order to access additional content and buy products.
Users with the latest version of Shazam installed on their phones can open the app and select the new camera icon in order to access the image recognition technology.
Consumers can then wave their phone over anything with a Shazam camera logo or QR code on it to access interactive mobile content, special offers, or the opportunity to buy additional products.
Other retailers to sign up to Shazam's technology including British fashion etailer Boohoo.com, which will use it on print and outdoor ads.
Meanwhile, other businesses ranging from Walt Disney to the Wall Street Journal have also partnered with Shazam to make the most of image recognition.
Disney has created the "world's first visually Shazamable ad" to promote its Tomorrowland movie.
Shazam's app is used by more than 100 million monthly active users.