RWRC's new report The Retail Year has identified six factors underpinning India's growth and transformation, alongside the countries and regions set to win and lose in 2020.
India will continue on its trajectory of strong economic growth in 2020, while markets such as Australia and the UK have work to do to combat declining consumer spend and Brexit pressures respectively, the report has found.
So why is India becoming a retail powerhouse?
An inaugural study produced in association with Zebra Technologies and Profitect, The Retail Year has highlighted six determining factors:
1. Global target market
More than 300 international fashion and lifestyle brands will open stores in India by 2022, according to a McKinsey & Company report.
"A rapidly growing middle class, a powerful manufacturing sector and strong economic fundamentals make the country too important for international brands to ignore"
A rapidly growing middle class, a powerful manufacturing sector and strong economic fundamentals make the country too important for international brands to ignore.
The country is predicted to grow at more than 7% a year between 2019 and 2022. The Indian middle class is forecast to expand at 19.4% a year, outpacing China, Mexico and Brazil.
2. Digital lndia
The explosion of digital payment platforms has enabled millions of Indians to be part of omnichannel retail.
From 1.5 million acceptance locations in 2016-17, the number of retail and other businesses accepting digital payment modes rose to more than 10 million in 2019, according to KPMG .
3. Millennial push
India has the largest millennial population in absolute terms globally. Numbering more than 440 million, the group accounts for nearly 34% of the country's total population.
With their distinct approach of 'earn now, spend now', millennials form the largest consumer group driving the growth of lifestyle brands and retail in India.
4. Retail space
The proliferation of modern retail is incubating the development of quality retail spaces.
More than 39 million sq ft of new structured retail space is expected between 2019 and 2022. Of this, approximately 71% is to come up in tier-one cities with a remaining 29% in tier-two and three cities.
5. Rising urbanisation
Growing urbanisation trends mean cities such as Ahmedabad, Bhubaneswar, Ranchi, Kochi, Lucknow, Surat, Amritsar, Chandigarh and Jaipur, among others, will be where the next chapter of the Indian retail story plays out.
Trade magazine Images Retail says it expects to see increasing funding into the retail sectors of these cities in future.
6. Retail via data science
With the objective of delivering 24/7 shopping experiences, boundaries between digital and physical retail networks will completely vanish in a few years' time.
Large Indian and international retailers, such as Reliance Retail, Future Group, Walmart and Amazon, are building large ecosystems for new businesses in tech and supply chain.
Want to know what other countries will rule retail in 2020 and which markets have a way to go?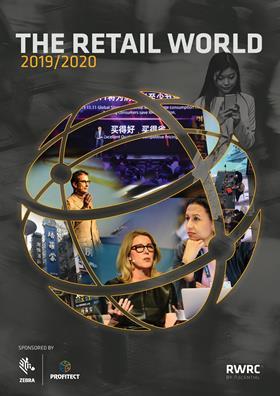 Download your free copy of The Retail Year today to find out.
The report will also uncover:
The what, why and how of global retail in 2019, and what the next year holds across bricks and clicks
A country-by-country view of the retailers leading in each market, from Flipkart in India and Alibaba in China to Tokopedia in Asia-Pacific and Aldi in Germany
The growth opportunities provided by global retail – from technology to sustainability
Expert opinion from WGSN, Euromonitor and more on how to structure a winning international strategy.
Zebra builds enterprise-level data capture and automatic identification solutions that provide businesses with operational visibility.