Online US retailer Zulily is poised to be acquired by the owner of television shopping network QVC in a deal worth $2.4bn.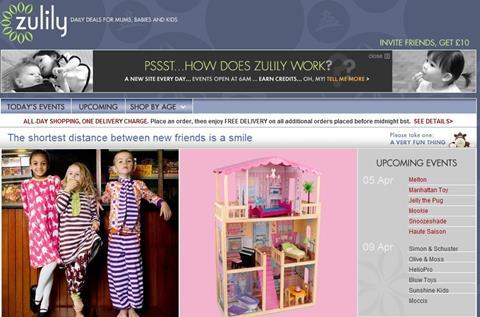 Liberty Interactive Corp, owner of QVC, has agreed to acquire all Zulily's outstanding stock for $18.75 per share, it was announced today.
Seattle-based Zulily, which was established in 2010 and went public in 2013, specialises in flash sales of toys, clothing and other merchandise. Chinese etail giant Alibaba currently has a 9.3% stake in the business, after upping its stake in May.
QVC president and chief executive Mike George said: "In Zulily, we see a like-minded brand that shares our passion for discovering great products, for delivering honest value, and for building long-term relationships with customers."
Zulily's current management team will remain in place led by president and chief executive Darrell Cavens.
"This combination under Liberty is about investing in our future and providing a tremendous opportunity to accelerate our platform for growth of the Zulily brand through the partnership with QVC," said Cavens.
Zulily will remain based in Seattle and the deal is expected to close by the end of the year.
The companies said they will have a combined revenue of more than $10bn.