Japanese retail giant FamilyMart is in talks over a merger with the UNY Group to create the country's second-biggest convenience store chain.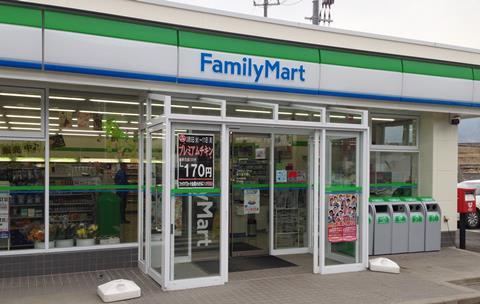 FamilyMart is Japan's third largest convenience store chain, while UNY owns Circle K Sunkus, which is ranked fourth.
The merger would see the chains combine to challenge Japan's industry leader, Seven-Eleven Japan, which raked in revenue of 3.78 trillion yen (£20bn) from its 17,491 stores in the year ended February 2014.
FamilyMart and Circle K Sunkus amassed a combined revenue of 2.81 trillion yen (£15.4bn) in the same period. The convenience chains operate 17,599 stores between them across Japan.
FamilyMart and UNY both announced in separate statements that discussions were underway, but that no deal had been agreed.
The news was greeted with a mixed reception from investors, as shares in FamilyMart fell 3%, while UNY surged 8%.
Analysts said the merger would be seen as a negative step for FamilyMart due to the struggling general merchandising stores that are operated by UNY.
UNY is expected to report a 13% drop in operating profits for the year ended February 2015. It will be the third straight year its profits have fallen as it struggles to transform its supermarket business.