Office Depot has acquired smaller rival OfficeMax in a $1.2bn (£794m) all-stock deal. The newly formed business remains behind market leader Staples.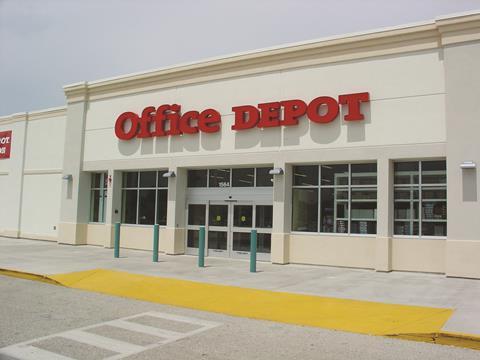 The deal signals the first move towards consolidation in the market, but questions remain about whether this merger will be a perfect coupling, reversing mutual misfortunes.
In the past few years, the two specialists have had a torrid time, suffering from intensifying competition from Staples and the growing threat of ecommerce players, in particular Amazon's business-to-business website Amazonsupply.com.
At a disadvantage to the more nimble ecommerce rivals, both have been unable to compete on price and convenience.
One of the first logical steps will be closing underperforming stores to adopt a true multichannel-focused strategy with a base of small stores and a renewed emphasis on channel blurring - a route both have been pursuing. Store rationalisation has been long overdue and, for the deal to work, store closures are inevitable.
The all-stock union should result in cost savings of between $400m and $600m (£264m and £397m) in annual cost synergies after three years. This will create a leaner business.
So, rather than developing an operation to rival Staples in size, the main objective for the business should be to improve profitability.
As such, focusing on reducing SKU count, with the introduction of high-margin products and private-label brands, must be a priority. Importantly, increased synergies from private-label manufacturing, and their combined buying power, will make the enlarged business a big hitter with brand suppliers. This will help build strong quality, brand and value perceptions.
The combined entity will put pressure on Staples, which will need to create an innovative shopping environment to compete effectively with Office Depot rolling out its new interactive and enticing store concept.
Combining the forces of Office Depot and OfficeMax has not only levelled the playing field, but created a strong and competitive specialist retailer.
Consumers are likely to benefit from the investment in the new business. However, while the foundations are in place to build a robust retailer that could reverse underperformance, it remains to be seen if this office romance is a match made in heaven.
Malcolm Pinkerton, senior analyst, Planet Retail.
For more information contact us on:
Tel: +44 (0)20 7715 6000
Email: info@planetretail.net