Dutch retailer Ahold has revealed further sales declines in its latest bout of financial results, blaming the highly competitive supermarket channel.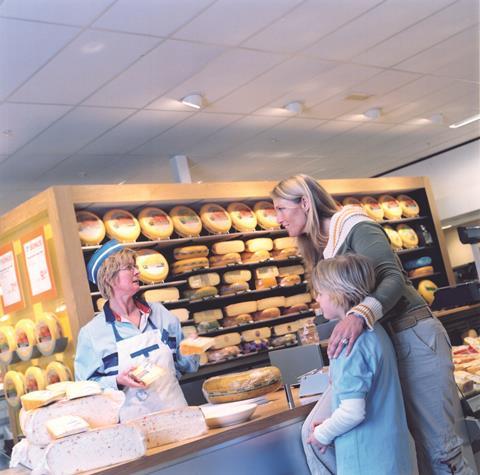 In the second quarter for 2014 net sales dwindled 4.1% to EUR7.4 billion, although online sales rose 18.6% to EUR273 million on an identical basis. Underlying operating income fell down 15.5%, to EUR288 million.
In the Netherlands net sales inched up 0.1% to EUR2.71 billion, while underlying operating income dropped 9.5% to EUR134 million. Same-store sales declined 1.7%, mainly as a result of a lower average basket at Albert Heijn. The latest figures reflect the highly competitive supermarket channel within the Netherlands – a market where Ahold has reigned supreme for several years. Hot on the retailer's heels is Schwarz Group's discount chain Lidl, who is rapidly eating away at market share as consumers shift towards the value channel.
The slight uplift in sales in its home market has largely been driven by its online operations, with Albert Heijn's online grocery operation and non-food online shop bol.com reporting a double-digit sales increase. Ahold has long been an early mover in online; however other players are beginning to catch up. The company will need to continue to drive investment into its e-commerce operations to stay ahead of the pack and further expand in an already saturated grocery market. Indeed, this month Albert Heijn will extend its home delivery offer to 500,000 additional households in the south and east of the Netherlands.
Looking to international waters the story was much of the same. In its US business, net sales dropped 6.2% to EUR4.41 billion while same-store sales decreased 1.8%. Online grocery operation Peapod achieved double-digit sales growth. Here, Ahold is focussed on driving plans to improve its customer proposition in a bid to uplift sales. Initiatives including improving its fresh offering, targeting price reductions and more engaging staff will be essential in enhancing instore experiences.
In the Czech Republic, sales were down 8.9% to EUR306 million, mainly due to a 2.9% slide in same-store sales and lower petrol sales. However, the company's recent acquisition of Czech Spar will give Ahold a much needed boost in the region, seeing it become the second-largest player in the market by sales.
Looking forward, Ahold expects that ongoing investments in its customer proposition and further development of its product range will result in improving sales trends. This, combined with its online efforts, arms Ahold with the tools it needs to tackle its sales issues head on.
Clare Nutter is associate analyst – e-commerce at Planet Retail