Bloomingdale's is targeting the tech community in Silicon Valley with a hi-tech department store featuring smart dressing rooms and mobile checkouts.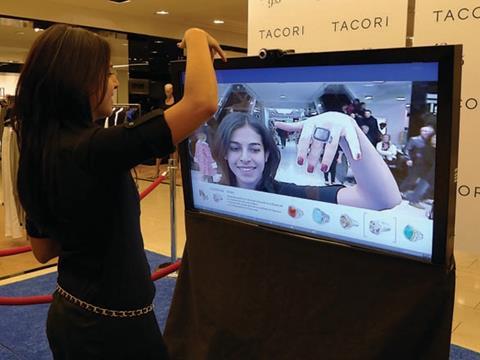 The three-level store is spread across 125,000 sq ft and is designed to appeal to early adopters of technology and act as a testing ground for new concepts.
The smart dressing rooms include a wall-mounted tablet that allows customers to look up product information, alternate colours and sizes, and ratings or reviews of the designs.
A touchscreen in the room will enable shoppers to contact a member of staff, while the mirrors feature touch-screen controls for lighting.
The new store also features consumer-facing tablets and staff equipped with mobile devices, while there are 68 designer shops inside and more than 100 new brands.
Shop assistants will use their devices to access product availability information, along with allowing customers to contact them through calls, email or text.
Bloomingdale's chairman and chief executive Tony Spring said: "This new Bloomingdale's includes a great contemporary assortment, including many new collections, as well as all of our latest thinking with regard to technology and design."
The store, which is located in Stanford Shopping Centre, offers the retailer's 'same-day-delivery' service that is available for those within a 15-mile radius of the store.
A personal shopping service is also available in-store to help customers choose products, while on-site alterations to clothing will also be on offer.