Carrefour chief executive Georges Plassat has pledged commitment to the physical store as the rising popularity of ecommerce continues at pace.
Plassat argues that the physical network is the indispensable foundation of a successful retail proposition. He believes the digital revolution doesn't cancel any previous revolution, and instead adds to the proposition.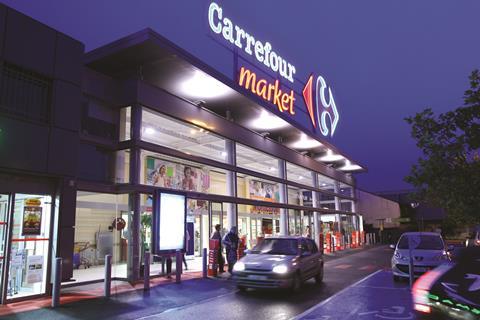 In effect, stores and online shopping should work together to deliver a compelling multichannel offer to customers.
Planet Retail has always recognised the importance of the physical store in food retail. Bricks-and-mortar stores, particularly hypermarkets, remain many retailers' most profitable formats; hence they should continue to give them the attention they deserve.
Although e-grocery is continuing on an upward trajectory, from a topline growth perspective at least, the impact on the bottom line is often more negative than positive.
If we run the numbers for a moment, in France, Carrefour generates more than £18bn in sales from its hypermarket and superstore division.
This compares with less than £1bn from cash and carries, less than £1bn from ecommerce and some £16bn across its supermarket and neighbourhood store division.
Bricks-and-mortar focus
Clearly, the size of the hypermarket channel makes it critical to Carrefour's overall success and there are signs that the grocer is taking this seriously, investing in new store concepts in Belgium, Italy and France.
It has already begun work to remodel two hypermarkets in Paris to its new concept, both of which will take a new approach to non-food – with the aim of challenging general merchandise specialists in certain categories, in this case decoration.
While Plassat accepts Carrefour will need to continue to embrace growing digital channels, there have always been question marks over the profitability of grocery dotcom.
Take the neighbouring UK, for example, arguably the world's most advanced online grocery market – even here, profitability from online grocery is questionable.
Just this week pure-play online food operator Ocado reported profits of less than £12m on sales of more than £1bn – not a margin to shout about by any stretch of the imagination.
Profitability aside, Plassat makes another good point: physical stores are important in building direct relationships with customers.
Many shoppers will always want to visit physical stores to choose their own fresh food, and see products before they buy.
While Plassat admits there are growth opportunities to be had online, the importance of the store must not be underestimated, and we would certainly agree.