Alibaba's European general manager Terry Von Bibra said China was "the greatest opportunity in the world", but retailers should not underestimate its challenges.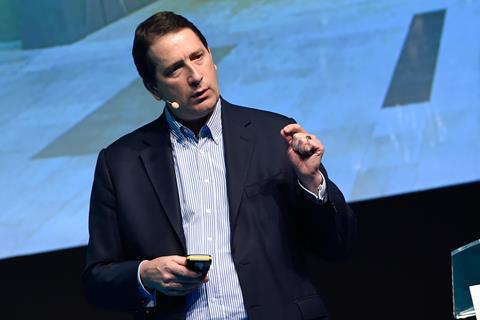 Von Bibra said he has seen "many brands fail the first time [in China] because they've chosen the wrong partner" to enter the market with.
"China is the greatest opportunity for brands and retailers in the world today – but it is complicated and difficult and you will ned to engage and invest money, time and people," he said.
"If you are not willing to invest, then it is perhaps not something you should consider doing."
Von Bibra described the Chinese ecommerce giant as being in "start-up mode" in Europe despite having partnerships with high street stalwarts including Marks & Spencer, Sainsbury's and Topshop.
He highlighted technological innovation in retail as one of the etailer's top priorities "over the next 10 to 15 years" and said that the scale of Singles' Day enabled Alibaba to trial some cutting-edge technology with its retail partners.
Initiatives including a virtual reality shopping experience which allowed Chinese shoppers to see products inside American department store Macy's was used by 8 million people over the 24-hour shopping extravaganza.
"The point of what we're doing with augmented reality and virtual reality is enabling our partners to test new technology and see how these ideas resonate with consumers at a scale that would not be feasible for them to do on their own," said Von Bibra.
He added that for Chinese shoppers, the influence of social media was paramount.
"Social media as a decision factor for what people are going to buy is important here and around the world but in China it is on a completely different scale – it is a huge decision factor," he said.