Macy's - ever the mobile innovator - is trialling a service that uses Bluetooth location-sensing technology.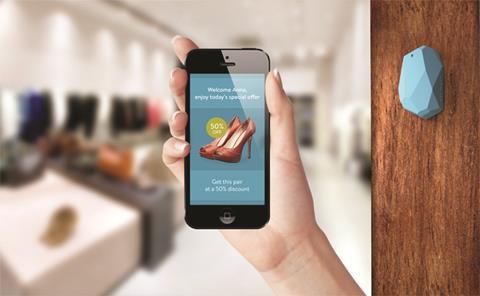 It is trialling Shopkick, a shopping rewards app, which communicates with Bluetooth beacons as soon as a shopper with the app walks into the store. Even if the phone is asleep, Bluetooth signal will wake it up and send special offer alerts through to those who have opted in.
Shopkick has placed transmitters in a handful of Macy's stores in New York and San Fransisco, which Shopkick employees are using to test the service. It will be rolled out to a wider group after several weeks.
Bluetooth technology has come to the fore in mobile retail recently, following the recent launch of the latest Apple software. Apple users now have Bluetooth sensing technology - which it calls iBeacon - built into their phones.
It means retailers could potentially send customers 30% of a product they liked on Facebook when they walk past it in-store. They could also provide more general offers as shoppers walk past a store, in a bid to get them to walk in.