Consumer Price Index (CPI) inflation jumped to 5.2% in September from 4.5% in August, while the Retail Price Index (RPI) measure of inflation has risen to its highest level in 20 years, at 5.6%.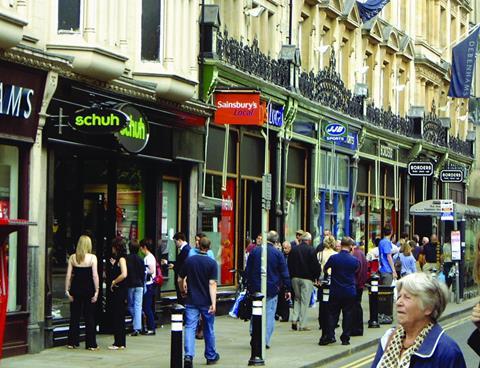 RPI increased from 5.2% in August to 5.6% in September. Uniform business rates (UBR) for the year ahead are based on September's rate of inflation, sparking fears of a spike in the tax, at a time when retailers are already having to deal with other rising costs.
Retail property body British Council of Shopping Centres has written a letter to the Department for Communities and Local Government, urging it to give struggling retailers a "fair deal" by setting the UBR at a lower rate than RPI.
BCSC executive director Edward Cooke said: "Business rates are a £6bn a year cost to the retail sector, and at a time of falling consumer disposable income, low levels of bank lending and weak consumer confidence increasing business rates is unsustainable."
"The retail industry employs more than 1 in 10 of the total UK workforce but whilst Government has committed to saving council tax payers money the urgency to do so for business occupiers and investors is not apparent.
"This is short-sighted because it inhibits retailers' ability to employ more people and invest in the fabric of our towns and cities.
"We strongly believe a profitable retail sector is a vital engine of future economic growth, and that Government should use the powers that it already has at its disposal to freeze next year's rates increase."
The British Retail Consortium (BRC) warned the new RPI inflation figure threatens a £350 million business rates increase for retailers next April, the equivalent of at least 16,000 jobs in the sector, it claims.
BRC director general Stephen Robertson said: "With trading conditions staying tough, an increase on this scale would have a hugely detrimental effect on retailers' ability to invest and create jobs.
"Retailers already pay 28 per cent of all business rates, a bigger proportion than any other sector. They were expected to cope with a near-five per cent increase this year. Some didn't survive it. It cannot be right to hit them with another massive blow next April.
"The Government should impose a much lower increase and, for the longer-term, review the system so that future increases are more predictable and more affordable."
CPI annual inflation has never been higher at 5.2%, although it reached this level in September 2008.
Women's outerwear created the largest downward effect on CPI, with children's outerwear contributing too, although to a lesser extent. Clothing and footwear prices overall rose by 4.4% this year between August and September.
The largest upwards effect came from housing and household services, driven by gas and electricity.
Prices for furniture and furnishings rose , although at a lower rate than a year ago.