Former Asda boss Paul Mason is hoping to put his people skills and overseas prowess to good use at fashion retailer New Look, where he was hired as chairman last week.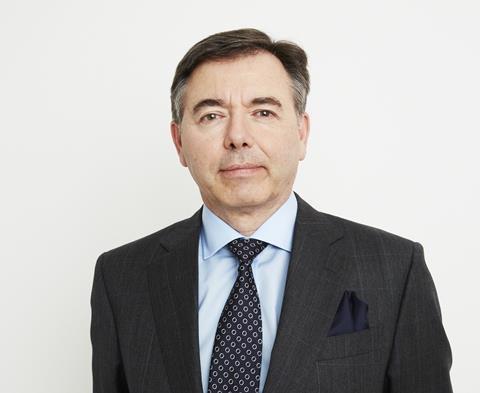 Mason, who once led rival Matalan, has long had his sights on New Look. "I always admired them from a competitive stand point. There's been peaks and troughs but it's a phenomenal business," he says.
Mason, who also chairs lifestyle brand Cath Kidston and Mayborn Group, the owner of baby products brand Tommee Tippee, says he was attracted to New Look because of its dynamic management team.
"All three businesses [that he chairs] have good young chief executives who are positively facing challenges," he says. "I like businesses that are prepared to take on challenges with leaders who respond quickly to change. Speed is a competitive edge."
Mason is clearly people-orientated and says his retail background has made staff development very important to him.
Mars graduate scheme
Like so many of the retail greats, Mason began his career on FMCG giant Mars's graduate scheme. In fact, former Sainsbury's boss Justin King – who worked under Mason when he was boss of Asda – started on the same placement.
Mason left Mars to work at Sir Geoff Mulcahy's Kingfisher before joining Asda. He says all three businesses were great at developing staff but says Asda stands out. He highlights former Asda chairman Archie Norman as the person he has learned the most from in his illustrious retail career.
"It's easy now to forget how precarious it was [at Asda]. Archie made some incredibly brave decisions. He recruited young people and gave them a chance, from Mike Coupe, who he hired from Tesco, and Tony DeNunzio, who came from PepsiCo," he said.
Mason spent six years at Asda and was part of the team that transformed it from a nearly bankrupt business to a worthy competitor to Tesco that caught the eye of US giant Walmart. When Walmart bought Asda, Mason became the UK grocer's first president.
Community links
Despite his achievements, Mason is very humble, insisting he is just an "ordinary man", the son of a miner, born in Easington in County Durham.
Mason says the opportunity to go to university allowed him to look beyond the family's mining heritage.
"Lots of people of my dad's generation didn't get the chance to go to university. But once you leave an area, you can cut the umbilical cord," he said.
However, Mason is still attached to the Northeast, especially its sports team. His weekends are taken up supporting his beloved Sunderland football team or Durham County Cricket Club, who he cheered on to victory in the Royal London One Day Cup final last weekend.
Mason believes that community is extremely important in retail too.
"It's easy to forget that in the digital world that people shop locally," he says. "That's what helped turnaround Somerfield, rebranding it into a local shop based around the community."
He cites his turnaround and subsequent sale of Somerfield to the Co-op as his greatest achievement in retail.
"I took over a very confused business and three years later sold a very good business," he says.
International opportunity
Mason is relishing the non-executive world. He says his role as chairman is an agitator – "I ask lots of open ended questions" – and a supporter.
"My role is to work alongside Anders [Kristiansen, New Look chief executive] and help him increase momentum. Retail is all about momentum and the momentum is started at New Look," he says.
The big opportunity for New Look is international expansion. It has recently launched in China and is planning to open 20 stores there by the end of the year while it is also plotting its first German shops.
Mason has lots of experience overseas from his time at Cath Kidston, which during his tenure has seen international develop to account for more than half its sales.
Retail contacts
But Mason still believes in learning from those around him. He describes his management style as "collegiate" and doesn't mind seeking advice from those around him. "I'm a big believer that all of us are bigger than any one of us," he says.
And he has an impressive black book to call on. Described as a "brilliant networker", Mason says many of the big names he has worked with have become friends, from former Somerfield chairman John Lovering to ex-Levi's boss Philip Marineau.
He admits he often calls many of his former colleagues. "It's great to have a network that can help," he says.
Outside of work Mason, who splits his time between Yorkshire and London, spends time with his family – his wife, who he met over 30 years ago at university, and his three boys. His family also includes his beloved Alice, a Weimaraner dog. "She keeps me fit," he says.
Now it's Mason's turn to ensure New Look is fighting fit to collar the international value fashion market.