Signet's Bermuda registration, plus changing its primary listing to the NYSE, makes performance analysis no easier for a group whose UK operations, whichever way they are calculated, account for a declining proportion of the total.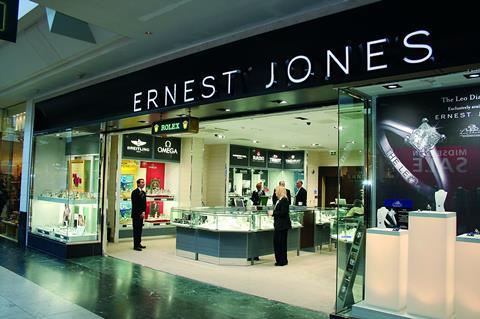 In sterling terms, UK sales are now only 20%, having been nearer a third in the mid-2000s. Retail Week Knowledge Bank's updated profile highlights differing performances, with the US operation climbing impressively out of recession lately.
Meanwhile, the historically higher UK densities have dipped and are now on a par with their larger US counterparts. Moreover, UK like-for-likes have only recently shown signs of halting three years of decline.
The profile reveals that the 15 Leslie Davis outlets within Signet's Ernest Jones operation, following years of declining sales and profit, made a loss in 2010/11, which calls into question the fascia's survival despite its elevated densities.
Retail Week Knowledge Bank also examines prospects for the UK operation overall, against the background of the rising scale in North America on the one hand, but also a 'For Sale' notice now hoisted over main UK rival Aurum on the other. While so far Aurum is apparently refusing to speak to Signet, major shareholder Landsbanki will doubtless be anxious to sell.
Goldsmiths' upgraded stores have been growing sales, which is more than can be said of Signet's H Samuel and Ernest Jones, while Aurum's Mappin & Webb and Watches of Switzerland fascias could offer Signet potential in North America.This then within a Signet business that is restricted to two older order and retail economies, plus existing mainstream, middle market retail brands having only minimal international resonance. Is it time to try to talk?