Whether it is leadership or consumer insight, retailers can learn a lot from FMCG firms.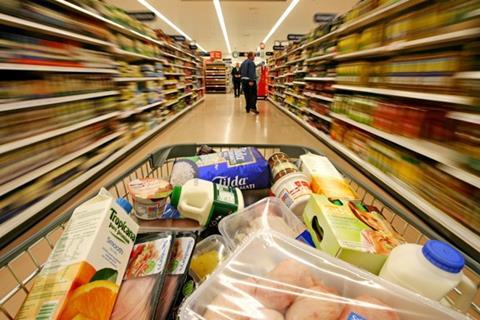 From branding to customer engagement, FMCG companies have plenty to teach retailers. Its authoritative knowledge on now crucial skills such as product marketing and customer engagement – and with retail leaders like Marc Bolland coming from the sector – its approach is now a core part of the retail business model.
Gone are the days when FMCG were just suppliers to retail. As retailers become more reliant on clever branding, and as own-brand goods become a more integral part of their business model, retailers are no longer just FMCG companies' customers – they need to constantly learn from them as well.
Nowhere is that more in evidence than in retail's tendency to poach the brightest and best from the FMCG sector. A host of retail's biggest names have emerged from such businesses – Allan Leighton, Justin King and Richard Baker.
"The skills you get in abundance in FMCG are a deep insight into the brand, marketing and strong customer insight," says Katie Thomas, executive director of the retail practice at executive search firm Russell Reynolds Associates. "These skills have not always been typical in a retail environment."
Such people bring a wealth of useful experience to retail, Thomas says. They often have a more strategic understanding of consumers and are able to look beyond one week's trading figures. "Retailers have often been short of strategic thinking because it's all about the here and now in retail," Thomas says. "FMCG understands how to look at consumers and consumer trends in the medium to long term."
Siobhan Gehin, associate partner at consultancy Kurt Salmon, agrees: "There's a difference in their DNA. At a branded goods company, the brand is king and the whole organisation is developed around it. In retail the customer is king and it's all about this week's sales."
The different dynamic means retail can learn plenty from FMCG companies. For instance, Gehin advises putting a structure in place that protects the quality of products and ensures they are the focus of attention.
She says it might be a good idea to have a marketing director with responsibility for products, because retail marketing departments are often responsible for driving customers to stores, rather than cultivating the perfect brand image. Having someone act as a 'guardian' of products may help tweak the culture. "At a brand company you are very narrow in your focus," she says.
Retailers could also learn how to build brands more effectively, Gehin adds, although some – such as Kingfisher – are already working hard on developing strong brand identities for their own lines. "Retailers could still learn how to communicate brand values, how to differentiate each brand and make it mean something." But developing a brand that resonates can mean spending more money.
One area where retailers have triumphed is spotting gaps or weaknesses in the market and moving quickly – own-brand offerings in cakes and ready meals, for instance, are arguably stronger than branded goods.
The brand connection
Another strength of FMGC is its insistence on in-depth research into consumers, according to Gary Edwards, chief customer officer at customer experience consultancy Empathica. "They research consumer sentiment and are constantly changing their marketing to stay current," he says.
In the past couple of years, much of FMCG companies' marketing material has been participatory, says Simon Couch, head of retail engagement at marketing agency RPM.
Coca Cola's current campaign, for instance, invites consumers to take part by singing and uploading a song to its website in an attempt to connect with teenagers through music. It also provides them with music downloads and ran an event with the band Maroon 5 during which fans could interact with the band. Retailers could learn from this sort of approach when it comes to marketing individual lines, Couch says.
But while there's plenty to pick up from FMCG companies the retail industry certainly has its strengths too.
They have the advantage of being in control of the store space and marketing at the point of sale, and they have access to footfall and transaction data.
Plus, it's actually quite rare to find the perfect combination of skills in FMCG staff, Thomas says, because relatively few can cope with the pace of retailing. "Retail is very fast-moving and you have to look for rather rare beings that are a little bit more fast-moving than is typically found in FMCG."
While there's always more to learn, retailers have come a long way since the beginning of own-brand lines. There are now more private-label introductions into the premium space than there are branded introductions, according to Gehin, and consumers are now likely to perceive own-brand goods as the same quality as branded goods.
At Sainsbury's, Taste the Difference sales rose by 20% in the fourth quarter of last year while at Tesco, its value range is worth £1bn a year. Across the retail industry – and especially in the grocery sector – own-brand goods have become a strategic priority for margin-squeezed retailers and this is likely to continue.
As retail gets ever more competitive, own-brand goods are one way of standing out from the crowd. As Sainsbury's head of product brand Kirstin Knight says: "Own-brand is a key differentiator and increasingly a reason for store choice. It's an opportunity to really differentiate a retailer from others, and Sainsbury's own-brand is a strength."
The whole trend has put enormous pressure on FMCG companies to continue to innovate and offer something that retailers don't have. "FMCG companies have been under enormous pressure because of the onslaught of own-label," says Thomas. "It's made that world highly competitive and puts pressure on the FMCG sector to continue to ensure they're working in harmony with the retailer."
The big name brands aren't going to disappear, but retailers have certainly made things harder for them and some FMCG companies should feel "threatened", Thomas says. If retailers up their branding game, focus hard on products and develop aspects of their marketing, their private-label ranges could become even more of a threat.
From FMCG to retail
Allan Leighton After a lengthy career at Mars, he worked at Pedigree Petfoods before Archie Norman recruited him to help turn around Asda in the 1990s
Marc Bolland The M&S boss had a long career at Heineken, ending up on the board, before moving to the UK to run Morrisons
Justin King The Sainsbury's boss has a stellar retail CV having worked at Häagen-Dazs, Pepsi and Mars, as well as M&S and Asda
Richard Baker The former chief operating officer at Asda, also a former chief executive of Boots, is another Mars graduate
Angela Spindler Original Factory Shop chief executive made the move to retail from Mars and Pedigree Petfoods. She worked at Debenhams and Asda before moving into her current role