As the 'engine room' of Sir Philip Green's Arcadia empire, Grabiner has been key to its success. In the week he was promoted to chief executive, Lisa Berwin profiles him.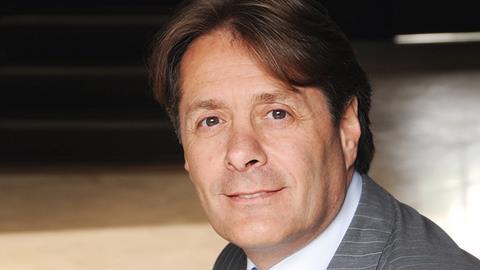 Sir Philip Green is undoubtedly the front man of Arcadia. The Topshop owner has become a celebrity in his own right, appearing as frequently in the celebrity columns of the newspapers as he does in the business pages.
But Ian Grabiner, who was last week promoted to chief executive of the enlarged Arcadia Group and is relatively unknown compared with his boss, is one of the driving forces in the continuing success of the fashion giant.
Although the no-nonsense Grabiner tends to keep out of the public eye, he is the "engine room" of the Arcadia machine, says one source.
A veteran of the fashion industry, he comes from a family with a rag trade background. He began his career at Littlewoods, and met his wife while working at River Island, with whom he lives in Scotland with their three daughters.
Like Green, Grabiner can be extremely charismatic. Described by one fashion industry insider as a "true gentleman", he is said to be a good people person and is well thought of by his fashion sector peers.
But Grabiner is also a tough operator. With his eye for cost control and keeping the rein on overheads, he has helped Arcadia deliver a 13% profit hike during one of the UK's deepest and longest lasting recessions.
Grabiner has been associated with Green on and off for about 20 years. He first worked with the tycoon when Grabiner ran Scottish retailer What Everybody Wants, part of retail group Amber Day, where Green was chairman.
He also worked for Scottish entrepreneur Sir Tom Hunter at Sports Division and, smartly, invested in ecommerce venture Reality, which paid off handsomely when it was sold to GUS in 2000.
Grabiner arrived at Arcadia in 2002 to replace Sir Stuart Rose after Green's acquisition of the retailer and has been an integral part of the business ever since. He has a 2.5% stake in Green's holding company Taveta Investments.
Most recently Grabiner led the high profile opening of Topshop's flagship New York store, a landmark occasion in Arcadia's international expansion that generated a frenzy of media coverage.
He has also led the integration of Bhs into Arcadia, and Grabiner's ability with numbers and iron grasp on the operations of the business have played a key part in Green's success.
One source points out: "Philip historically has not been the easiest to work with, but Grabiner stands up to him, which is probably why [Philip] has so much respect for him. He is not afraid to speak his mind and is certainly no sycophant."
Slaters chief executive Paul Slater, who is a neighbour and friend of Grabiner, also points to the lighter side of his character. "He is very mischievous; he likes to play a lot of jokes and wind-ups. He is a truly nice guy," he says.
In his limited spare time, between his working week in London and home life north of the border, Grabiner is a big fan of parties – particularly fancy dress parties, says Slater. He is also a keen runner.
Although he took over from Rose in his last job, Grabiner is unlikely to want the profile that would come with the M&S chief executive's role. He seems happy working to keep Arcadia ahead of its competitors and to be a leader of a formidable team rather than the public face of the business.
Grabiner: a life in retail
Born north London
Age 50
Family married, with three daughters
First employer Littlewoods
Did you know? Along with Sir Tom Hunter, Grabiner was an investor in ecommerce firm Reality, and made almost £2m when the business was sold to GUS in 2000.
He ran the business for GUS until 2002, when he left to join Arcadia
Connections top barrister Lord Grabiner, former chairman of Arcadia, is a cousin, as is Stephen Grabiner, private equity firm Apax's media sector head