Scuffles broke out at Asda's Wembley store as customers clamoured to get their hands on limited amounts of cut-price flat screen TVs this morning.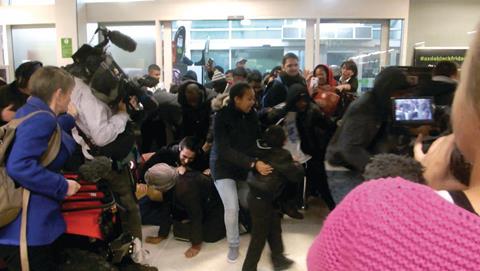 Retail Week captured footage of the heated exchanges that broke out after customers who had queued from as early as 3am poured into the store at 8am to get their hands on Black Friday deals.
Speaking shortly after the store opening, Asda chief merchandise officer Andrew Moore said: "We are clearly very busy, there are a lot of customers coming in and some scuffles here in the store.
"That is not something we can condone so we will take that very seriously, we will learn from that, there are some things we can do to improve and we are already working on it."