The number of full-time retail staff rose 0.9% year on year in December as employers expanded their workforce to meet Christmas demand.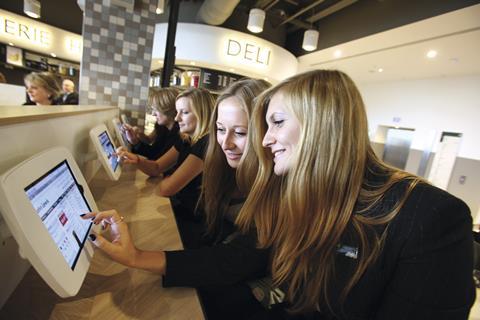 Full-time staff levels in retailers had fallen in each of the preceding eight months leading into the festive period, according to the British Retail Consortium-Bond Dickinson Retail Employment Monitor.
The spike in staffing levels in December was helped by non-food retailers, which reported a rise in the equivalent number of full-time employees during the fourth quarter of 2014.
But despite the increase in staff numbers in December, the equivalent number of full-time retail jobs was down 0.6% in the fourth quarter compared with the same period last year.
Food retailers saw their employee numbers dip while they also cut back on the number of hours worked compared with the comparable period last year, for the 14th consecutive month.
Half of all retailers said they plan to reduce their workforce in the first quarter of 2015, while 4% want to increase staffing levels.
Many of the additional staff could be working at new stores after the number of retail outlets rose 1.9% in the fourth quarter of 2014.
Optimism among retailers
British Retail Consortium director-general Helen Dickinson, said: "It appears that December was not only a good month for retail sales but also for retail employees – staff numbers were marginally up on last year as retailers hired more people to meet seasonal demand from shoppers.
"This increase is important because a temporary job at Christmas is the gateway for many to a long and fulfilling career in our industry.
"Over the whole quarter, though staff numbers in food businesses dipped, non-food businesses continue to increase their staffing levels. These increases are welcome and demonstrate clear optimism among non-food retailers going into 2015.
"This performance also mirrors the wider economy, which saw unemployment fall to 5.8% – the lowest for over six years."
Christina Tolvas-Vincent, head of retail employment at business law firm Bond Dickinson, added: "These figures indicate the tough challenges facing the grocery sector and the structural changes it is having to make to adapt to changes in consumer habits and increased competition from discounters.
"However, there are promising signs of recovery for retailers including the upturn in full-time equivalent employees in December and the increased number of stores, primarily driven by the food sector."