Consumers hope to exchange a diet of bad news for one of seasonal treats this Christmas, analysis by Marks & Spencer has indicated.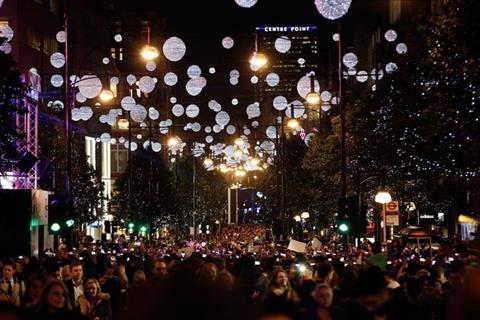 Shoppers are eager to turn off grim global headlines about atrocities in the Middle East and the outbreak of Ebola and instead indulge their families and themselves.
Marks & Spencer chiefs emphasised that they remain cautious about how trading will pan out over the critical Christmas season but said there are signs of increasing consumer confidence and a desire for "a break from reality".
M&S marketing and international director Patrick Bousquet-Chavanne said: "There's an urge to disconnect. We've had disturbing news and the need to escape is even greater.
"They're more willing to treat themselves and there's a clear indication of family and indulgence [being important].
Despite unsettling world events and the desire to switch off from them, Bousquet-Chavanne observed: "There's a meaningful confidence level as we enter this season that's improved on last year, and not just in the Southeast."
M&S chief executive Marc Bolland said: "The customer is telling us there's some money to spend. If they have the opportunity they'd like to do things they didn't do last year."
Christmas food orders are already ahead 23% year on year he observed.
On Wednesday M&S reported sales, underlying profit and margin all advanced in the first half and that it is "well set up for the key Christmas period".