Retail theft is set to hit its highest ever levels this Christmas, as over £1bn worth of goods will go missing in the face of financial pressures and less rigorous security controls.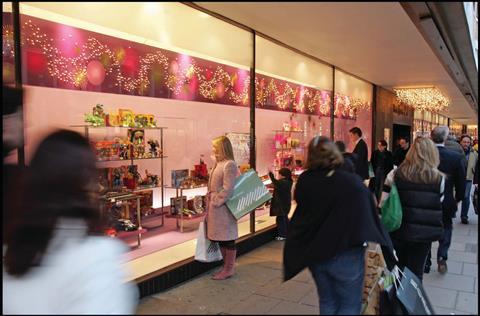 Against last year, an additional £61m worth of goods is expected to be stolen, according to data from the Centre for Retail Research (CRR).
The majority of the goods- £656m worth - are expected to taken by shoplifters, with £302m stolen by staff and £83m lost through supply chain fraud.
CRR director, professor Joshua Bamfield, said: "Christmas crime has increased by 6.2% since the 2010 research, which is symptomatic of the tough times we are facing as a nation.
"The double pressures of a weak economy combined with the most expensive time of the year will inevitably lead to an increase in loss so unfortunately it is likely that it will worsen further before it gets any better.
"The implications should not be underestimated."
Shrinkage management and merchandise visibility specialists Checkpoint Systems vice president of Northern, Central & Eastern Europe Neil Matthews said: "We are naturally advising retailers to be on their guard during the holiday season.
"With more customers passing through the doors and additional staff drafted in to cover the busy period, it is essential that store operators are vigilant and aware of the potential risks before they arise."