Connecting with our subscribers is at the core of our business. We place a huge premium on understanding what matters most to you and to better anticipate how your needs might change in the future.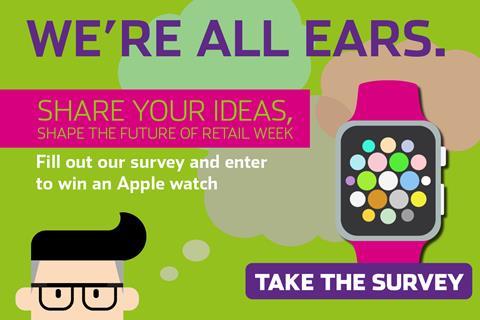 In order for us to continue to evolve Retail Week we are keen to hear your opinion. Sharing your feedback will help us better service you in the year ahead.
Share your ideas and the topics that matter most to you – such as the quality of content and value of our daily and weekly newsletters – helping us to drive continual growth.
Get started
If you have a few moments to spare, do take our survey and tell us what you really think. Plus, enter your details at the end of the survey for a chance to win an Apple Watch.
We're always looking for new ways to improve our service and who better to ask for their opinion than you, our valued subscribers.
Thank you in advance for your feedback and time.
Please click here to view the prize Terms and Conditions.